Lawsuit loans in North Carolina
Experience a better lawsuit loan for your North Carolina case.
Baker Street Funding provides lawsuit funding for cases worth $250,000 and above in North Carolina. Get the cash advance you need today, and get back on track with your finances.
Get $25,000 or more in lawsuit funding in North Carolina.
Baker Street Funding rose to the challenge of funding from $25,000 to $750,000 in NC and is putting smiles on North Carolina plaintiffs' faces. If you have a lawsuit bordering hardcore personal injury, wrongful death, car accidents, or wrongful imprisonment for those who have been unjustly locked up for years. Corporate litigants are welcome to apply as we provide up to $20,000,000 in litigation funding. Apply for low-rates lawsuit loans in North Carolina now without breaking a sweat. Get legal funding services that offer the best loans in town. 
Why Baker Street Funding lawsuit loans in North Carolina?
As the famous saying goes, "whatever is worth doing is worth doing well." At Baker Street Funding, we provide nothing short of the best legal funding services in North Carolina and other states in the United States. As a reputable legal funding company, Baker Street Funding is transparent in executing all services, and does not keep information from plaintiffs. See why we are good: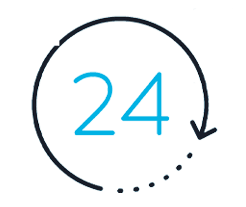 Get 24-hour approval
Accessing lawsuit loans in North Carolina has never been so easy. At Baker Street Funding, we understand the essence of time in litigations. Plaintiffs, get the approved amount in record time — approval takes between an hour or two from the moment we get your case file.
No shady hidden costs
Do you have enough on your plates already? Get contracts with no hidden fees, nor upfront costs or shady markups. Get crystal clear agreements that work for you and your atttorney.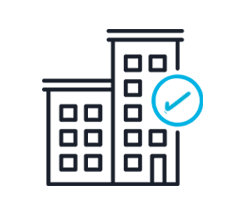 Friendly service
Call us today. Our lines are open around the clock for free consultations and quick applications.​ We like to hear from our clients and help them make the most of their money.
Low rates, larger amounts—get North Carolina simple funding.
In addition to providing fast settlement advances to NC residents, Baker Street Funding seeks better means of making low-rates lawsuit funding readily available to plaintiffs in North Carolina. Get flexibility for your circumstances and better interest rates for your pocket. You can get a lawsuit loan anywhere in North Carolina starting at 1.5% to 3.4% non-compounding monthly rates. For pre-settlement funding, you could apply for anything between 10% to 20% of your potential settlement amount as a cash advance. If your case has been settled and, the award is delayed, you could get up to 50% of the settlement amount.
The pre-settlement funding process in North Carolina.
Here is how you apply for pre-settlement funding in North Carolina:

Apply
Once you are sure about taking out flexible and low-rates loans, all you have to do is fill out our short application form online; you will receive an email from one of our team members to finish your case's qualification process.

Qualify
Once your application gets through to underwriting, we will follow up on your case. Our underwriters will immediately contact your attorney and discuss your case and complete the documentation process.

Evaluation
After receiving your documentation, our team of expert underwriters will assess your file to determine your loan approval. If you are eligible for a NC lawsuit loan, you will be notified about your status immediately.

Approval
Once you are approved, you will get a contract within an hour or two, and upon you and your attorney fully executing the agreement, the agreed loan amount on the contract will be credited to your account within an hour or two, or you will get a next-day FedEx check.
Advantages of NC lawsuit cash advances for plaintiffs.
Ready to apply for a lawsuit loan in North Carolina?
Now you know the right direction to go when you need financial help to get your NC lawsuit over the line. Apply with Baker Street Funding today for better legal funding services in North Carolina. 
See some of our funding products.
Car accident statistics, legal funding, and laws in North Carolina.
Overview of Lawsuits in NC
With over 10 million people, North Carolina holds the 9th most populous record of the 50 states in the United States. Bordered by Virginia to the north and the Atlantic to the east, the Tar Heel State is famous for its picturesque sandy beaches, dramatic mountains, and bubbling cities.
Like other states in the United States, North Carolina residents are also grappling with protracted litigations. As you can imagine, protracted litigations often result in plaintiffs settling for less and taking peanuts as a settlement. Other times, plaintiffs get frustrated and eventually drop the case.
Car Accidents Statistics
According to reports and statistics compiled by North Carolina DMV, the state recorded 275,065 crashes on its roadways — 40,000 times over the average between 2012 to 2016.
It was also reported that reports of car crashes increase by at least 6000 each year, with the sharpest increase been 15,000 between 2015 to 2016. Fatal crashes in 2017 topped 1,287, while 29.7% (81,865) of the total crashes in the same year caused injuries to either the driver or passengers. The total fatalities in 2017 were 1,396, which is 72 points higher than the 4-year average.
The common crash factors in North Carolina include:
1. Alcohol claimed 26.4% (368 people) of all the fatalities and 6.2% (7,992) injuries. Making alcohol-related crashes more fatal than others.
2. Speed - Speed caused over 91,000 crashes coming in at 33.3%. Speed related injuries and fatalities are put at 46,589 and 445, respectively.
3. Distracted Driving - Distracted driving is responsible for 19.7% of all crashes in 2017. It claimed 152 lives and caused 25,237 injuries. 
According to the state's Department of Transportation (DOT), 64% (compared to the US average of 46%) of vehicle crashes were recorded in rural areas.
We provide instant car accident lawsuit loans in North Carolina. Contact today for a free case evaluation.
Personal Injury Law in North Carolina 
North Carolina is one of the five districts that adopt the contributory negligence rule. Others are Maryland, Alabama, Virginia, and the District of Columbia.
Under the contributory negligence rule, both parties will lose part of their compensation or pay as much damages as they are responsible for their injuries.
North Carolina applies what is known as the pure or strict contributory negligence rule in cases of accidents.
Under this rule, victims of accidents won't recover any compensation if their negligence also contributed to the accident. Not even if the at-fault person is 99% at-fault and the plaintiff is 1% responsible.
To claim compensation under the pure contributory rule, the victim must prove that:
1. The other party behaved in a negligent manner 
2. The negligence of the other party caused the accident and the victim's injuries; and
3. The victim suffered measurable injuries and damages.
Non-economic damages are capped at $500,000 for medical malpractice cases. Even though punitive damages are rarely awarded, damages don't exceed $25,000 or three times the number of damages — whichever figure is more significant/greater.
We offer low rates of personal injury lawsuit loans in North Carolina. Contacts us, and let's get started on your application.
Statute of Limitations in North Carolina 
The statute of limitations is a time frame within which you are expected to file your lawsuit and sue for damages. If the stipulated time for your case elapses, you will lose the right to getting compensation.
Here are the statutes of limitations in North Carolina:
Injury to person — 3 years
Libel/Slander — 1 year
Fraud — 3 years 
Injury to personal property — 3 years 
Professional malpractice — 2 years
Trespass — 3 years 
Collection of rents — 3 years
Contracts — 3 years
Judgment — 10 years
Cities We Have Funded So Far in North Carolina 
1. Charlotte
2. Raleigh
3. Greensboro
4. Durham
5. Winston-Salem
6. Fayetteville 
7. Cary
8. Wilmington
9. High Point 
10. Concord 
11. Greenville 
12. Asheville
13. Gastonia
14. Jacksonville 
15. Chapel Hill
Counties We Have Funded So Far in North Carolina 
1. Mecklenburg County 
2. Wake County 
3. Guilford County
4. Forsyth County
5. Cumberland County
6. Durham County
7. Buncombe County
8. Union County
9. New Hanover County
10. Cabarrus County
11. Gaston County
12. Johnston County
13. Onslow County
14. Pitt County
15. Iredell County
States We Fund
Alabama, Alaska, California, Connecticut, Delaware, Florida, Georgia, Hawaii, Idaho, Illinois, Indiana, Iowa, Louisiana, Maine, Massachusetts, Michigan, Mississippi, Missouri, Minnesota, Montana, Nebraska, New Hampshire, New York, New Jersey, North Carolina, North Dakota, Ohio, Oregon, Pennsylvania, Rhode Island, South Carolina, South Dakota, Texas, Utah, Virginia, Washington, Wisconsin, Wyoming.
In the following states, we require a minimum amount of funding:
We currently fund Colorado at a minimum of $75,000.  Case value must be at least $750,000+. 
We currently fund North Carolina at a minimum of $25,000. Case value must be at least $250,000+.