Georgia lawsuit funding —just clicks away
If you are looking for quick, stress-free lawsuit funding and are a Georgia resident, Baker Street Funding will be by your side to get you the money you need from start to finish—making sure that the pre-settlement funding process is as quick and painless as possible, without any hidden fees or markups.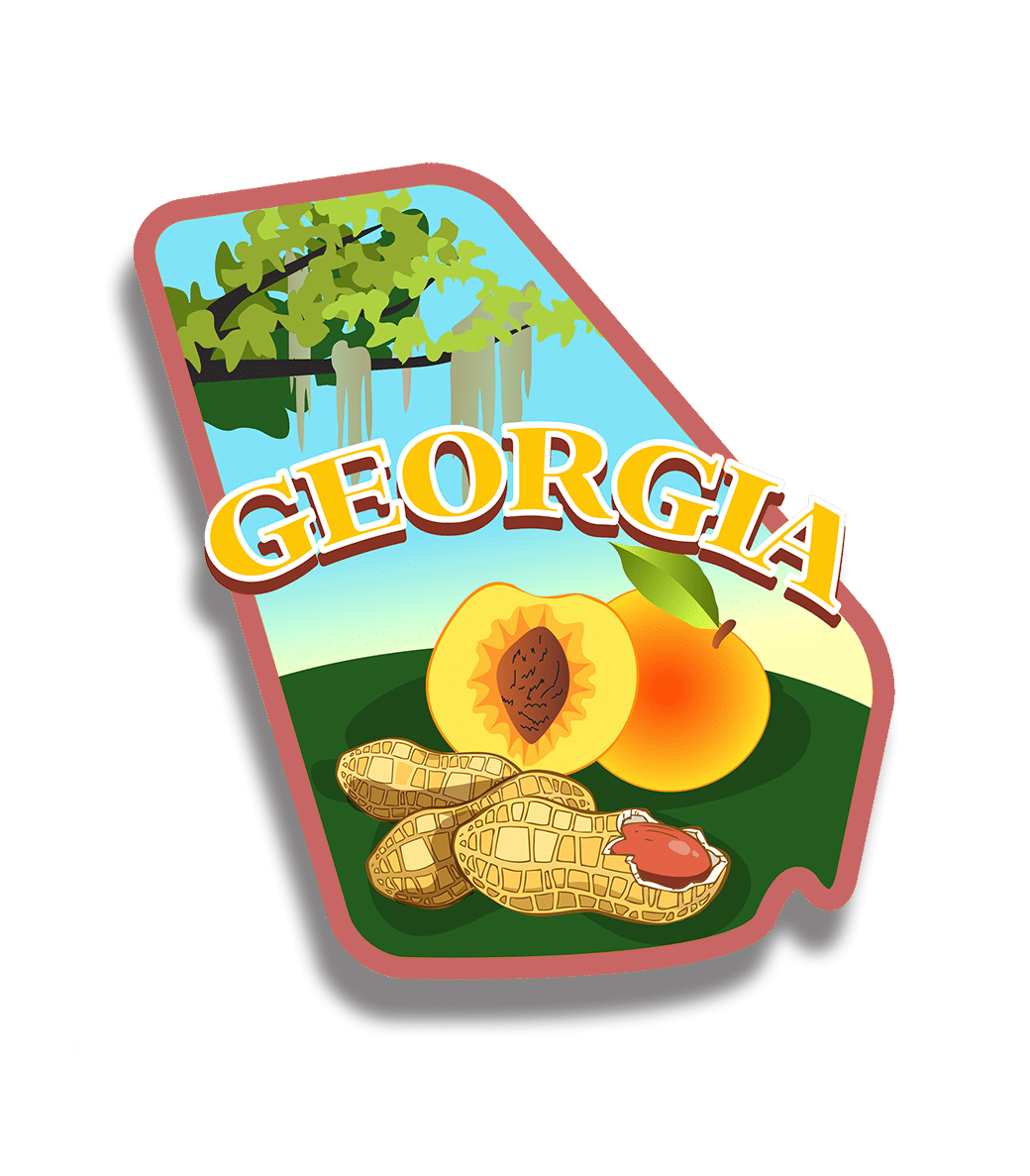 Qualify for a lawsuit loan in Georgia.
If you or a loved one has suffered an accident, are involved in a lawsuit, and need money now, call the pre-settlement legal funding services of Baker Street Funding. We are an experienced team of Atlanta civil rights, employment, and accident lawsuit funders. You can now get immediate support for your damages. If you live in any of Georgia counties, Fulton, Gwinnett, Cobb, DeKalb, Clayton Chatham, Cherokee, or any cities within the state of G.A., you can now apply for an easy and fast G.A. lawsuit loan and have the money you need by tomorrow. 
Lawsuit loans for when you need them.
Baker Street Funding provides financial assistance to personal injury victims, those who've been discriminated against, and wrongfully convicted to help meet the financial obligations of everyday life to focus on recovery and winning your case. If you have an active case, a retained attorney and you need a fast cash advance against your pending lawsuit; you are automatically pre-qualified for a lawsuit advance in Georgia. Call today to talk to a G.A. lawsuit funding specialist.
See how easy we've made the lawsuit loan process is in the state of Georgia:
Application
Complete the online application in minutes or call us to apply.
Evaluation
Our attorneys will then evaluate your case after receiving the file from your lawyer.
Funds
Once approved, you and your attorney then sign the contract and get your funds with by check or deposit within hours.
Pre-settlement funding benefits for Georgia residents.
Plaintiffs in Georgia: pay your basic living expenses, such as rent, food, and electric bills, while your case is still litigating. Our Georgia pre-settlement funding program allows plaintiffs to access a portion of their settlement now and to defeat the insurance company's waiting game so you can finally get fair compensation.
Big funding
You can have $1,500-$5MM in lawsuit advances.
24 hour process
Get funds in 24 or less after approval.
0 risk
There is no risk, if you lose your case, you walk with the cash.
Low rates
Get competitive rates and save money.
No-win, no-pay—get legal funding when you need it.
Baker Street Funding provides a no-win, no-pay guarantee, which means if you do not win your case, you are not obligated to repay any of the funds. Our Georgia non-recourse lawsuit cash advances are normally processed within 24 hours of the application, and once a contract is signed, funds are immediately transferred to your bank account. 
See what else we offer to Georgia plaintiffs.
Apply for a Georgia lawsuit loan in seconds.
We can put the money you need, directly into your bank account quicker and cheaper than any other legal funding companies. It takes approximately 2 minutes to fill out our pre-settlement loan application and start the process. There is no obligation or risk for plaintiffs
Georgia laws, the insurance, and accident state statistics.
Learn more about how the laws work in the state of Georgia.
The advantage of lawsuit loans in Georgia against big insurance.
The Atlanta metro area is a hub of transportation with several suburban community streets, hundreds of heavily traveled roadways, six significant interstates. While road systems well developed ensure convenient traveling, statistics of Georgia car accidents show they, in fact, present severe dangers. Even the most law-abiding, conscientious pedestrian or motorist could fall victim to disastrous occurrences. The fact is that we can't control people's actions, and recklessness or negligence is one of the major causes of accidents in Georgia. Throughout the state of Georgia, over 60 people are involved in an auto accident every hour. If these stats seem alarming, you might find it interesting to know that about 1000 drivers each day are involved in accidents. Insurers can take years to settle cases, which helps them maximize their profit margins and forces plaintiffs into lower settlement amounts.
Lawsuit funding and settlement funding in Georgia can help you get a better settlement award, so you don't fall victim to the insurance company's tactics that not only make you wait long periods of time to offer a reward, but the reward is a lowball offer. A lawsuit loan can help you say no to the insurance company so you can support yourself in the time being while your case goes to trial, or you finally get the settlement award you deserve.
More on accident facts and how it affects Georgia victims.
Accident stats in Georgia:
According to the department of transportation in Georgia, the statistics below speak volume of the number of accidents encountered every year:
The average number of fatalities connected to auto accidents: 1,720
The average number of victims injured in car accidents: 133,000
The average number of car accidents every year: 343,524
The average number of car accidents every day: 1,100
How injuries affect Georgia plaintiffs with personal injury cases:
As Georgia's laws do not restrict the damage cap limit for suffering and pain, a wide variety of factors might be provided to the jury or judge to obtain the highest possible sum. The considerations are as follows:
Treatment and medical bills involved
Limitations of movement
Emotional and mental distress
Physical injuries
The shock from being involved in an accident
Fear of extent of the injury
Distress to loved ones
the loss of capability to holding employment and earning wages
Inability to participate in day-to-day activities
Interference with daily life
Not all the considerations above are needed to recover from suffering and pain damages. However, any of these factors listed above can be enough to obtain lawsuit funding.
Georgia's accident lawsuit facts and legal funding.
More on your Georgia lawsuit.
Georgia is home to a lot of people, but when it comes to personal injury accidents as a result of negligence, it has its fair share, just like other states throughout the United States. Understanding state and local codes, statutes, and laws are very crucial for your personal injury lawsuit, and if you get in the position where you'll need to borrow from your lawsuit.
When you have been injured in a motorcycle accident, car accident, slip, and fall, or some other accident that could be classified as personal injury, you may be eager to seek personal injury compensation. A few personal injury claims might even be eligible for emotional stress, punitive damages, etc. To file a personal injury claim, you have to make sure that your injury claim is filed within the timespan allocated by law.
Legal funding:
At Baker Street Funding, we fund cases without a filed complaint, yet as long as you have retained an attorney and your lawsuit is strong enough, the risk we will take in the investment.
An accomplished personal injury claim requires:
Satisfactory compensation for damages, such as lost wages, property repair costs, rehabilitation costs, medical costs, etc.
Assignment of fault to the party behind the accident.
Other states we fund.
Alabama, Alaska, California, Connecticut, Delaware, Florida, Georgia, Hawaii, Idaho, Illinois, Indiana, Iowa, Louisiana, Maine, Massachusetts, Michigan, Mississippi, Missouri, Minnesota, Montana, Nebraska, New Hampshire, New York, New Jersey, North Carolina, North Dakota, Ohio, Oregon, Pennsylvania, Rhode Island, South Carolina, South Dakota, Texas, Utah, Virginia, Washington, Wisconsin, Wyoming.
In the following states, we require a minimum amount of funding:
We currently fund Colorado at a minimum of $75,000.  Case value must be at least $750,000+. 
We currently fund North Carolina at a minimum of $25,000. Case value must be at least $250,000+. 
GA counties we provide legal funding.
Baker Street Funding has funded cases in the following counties:
Baker, Fulton, Gwinnett, Clarke, Cobb, DeKalb, Irwin, Chatham, Clayton, Cherokee, Henry, Lamar, Forsyth, Morgan, Newton, Towns, Richmond, Wilcox.
List of cities we funded in the state of Georgia.
Baker Street Funding has provided lawsuit funding in all cities of the state of Georgia.
Abbeville, Acworth, Adairsville, Adel, Adrian, Ailey, Alamo, Alapaha, Albany, Aldora, Allenhurst, Allentown, Alma, Alpharetta, Alston, Alto,, Ambrose, Americus, Andersonville, Arabi, Aragon, Arcade, Argyle, Arlington, Arnoldsville, Ashburn, Athens-Clarke County (balance), Atlanta, Attapulgus, Auburn, Augusta-Richmond County (balance), Austell, Avalon, Avera, Avondale, Estates, Baconton, Bainbridge, Baldwin, Ball Ground, Barnesville, Bartow, Barwick, Baxley, Bellville, Belvedere Park, Berkeley Lake, Berlin, Bethlehem, Between Bibb City, Bishop, Blackshear, Blacksville, Blairsville, Blakely, Bloomingdale, Blue Ridge, Bluffton, Blythe, Bogart, Bonanza, Boston, Bostwick, Bowdon, Bowersville, Bowman, Braselton, Braswell, Bremen, Brinson, Bronwood, Brooklet, Brooks, Broxton, Brunswick, Buchanan, Buckhead, Buena Vista, Buford, Butler, Byromville, Byron, Cadwell, Cairo, Calhoun, Camak, Camilla, Candler-McAfee, Canon, Canton, Carl, Carlton, Carnesville, Carrollton, Cartersville, Cave Spring, Cecil, Cedartown, Centerville, Centralhatchee, Chamblee, Chatsworth, Chattanooga Valley, Chauncey, Chester, Chickamauga, Clarkesville, Clarkston, Claxton, Clayton, Clermont, Cleveland, Climax, Cobbtown, Cochran, Cohutta, Colbert, Coleman, College Park, Collins, Colquitt, Columbus city (balance), Comer, Commerce, Concord, Conley, Conyers, Coolidge, Cordele, Corinth, Cornelia, Country Club Estates, Covington, Crawford, Crawfordville, Culloden, Cumming, Cusseta Cuthbert, Dacula, Dahlonega, Daisy, Dallas, Dalton, Damascus, Danielsville, Danville, Darien, Dasher, Davisboro, Dawson, Dawsonville, Dearing, Decatur, Deenwood, Deepstep, Demorest, Denton, De Soto, Dexter, Dillard, Dock Junction, Doerun, Donalsonville, Dooling, Doraville, Douglas, Douglasville, Druid Hills, Dublin Dudley, Duluth, Dunwoody, Du Pont, East Dublin, East Ellijay, East Griffin, Eastman, East Newnan, East Point, Eatonton, Edge Hill, Edison, Elberton, Ellaville, Ellenton, Ellijay, Emerson, Enigma, Ephesus, Eton, Euharlee, Evans, Experiment, Fairburn, Fairmount, Fair, Oaks, Fairview, Fargo, Fayetteville, Fitzgerald, Flemington, Flovilla, Flowery Branch, Folkston, Forest Park, Forsyth, Fort Benning, South, Fort Gaines, Fort Oglethorpe, Fort Stewart, Fort Valley, Franklin, Franklin Springs, Funston, Gainesville, Garden City, Garfield, Gay, Geneva, Georgetown, Georgetown, Gibson, Gillsville, Girard, Glennville, Glenwood, Good Hope, Gordon, Graham, Grantville Gray, Grayson, Greensboro, Greenville, Gresham Park, Griffin, Grovetown, Gumbranch, Gumlog, Guyton, Hagan, Hahira, Hamilton, Hampton, Hannahs Mill, Hapeville, Haralson, Harlem, Harrison, Hartwell, Hawkinsville, Hazlehurst, Helen, Helena, Hephzibah, Hiawassee, Higgston, Hilltop, Hiltonia, Hinesville, Hiram, Hoboken, Hogansville, Holly Springs, Homeland, Homer, Homerville, Hoschton, Hull, Ideal, Ila, Indian Springs, Iron City, Irondale, Irwinton, Isle of Hope, Ivey, Jackson, Jacksonville, Jakin, Jasper, Jefferson, Jeffersonville, Jenkinsburg, Jersey, Jesup, Jonesboro, Junction City, Kennesaw, Keysville, Kings Bay Base, Kingsland, Kingston, Kite, La Fayette, LaGrange, Lake City, Lakeland, Lake Park, Lakeview, Lakeview, Estates, Lavonia, Lawrenceville, Leary, Leesburg, Lenox, Leslie, Lexington, Lilburn, Lilly, Lincoln Park, Lincolnton, Lindale, Lithia Springs Lithonia, Locust Grove, Loganville, Lone Oak, Lookout Mountain, Louisville, Lovejoy, Ludowici, Lula, Lumber City, Lumpkin, Luthersville, Lyerly, Lyons, Mableton, McCaysville, McDonough, McIntyre, Macon, McRae, Madison, Manassas, Manchester, Mansfield, Marietta, Marshallville, Martin, Martinez, Maxeys, Maysville, Meansville, Meigs, Menlo, Metter, Midville, Midway, Midway-Hardwick, Milan, Milledgeville, Millen, Milner, Mitchell, Molena, Monroe, Montezuma, Montgomery, Monticello, Montrose, Moody AFB, Moreland, Morgan, Morganton, Morrow, Morven, Moultrie, Mountain City, Mountain Park, Mountain Park, Mount Airy, Mount Vernon, Mount Zion, Nahunta, Nashville, Nelson, Newborn, Newington, Newnan, Newton, Nicholls, Nicholson, Norcross, Norman Park, North Atlanta, North Decatur, North Druid Hills, North High Shoals, Norwood, Nunez, Oak Park, Oakwood, Ochlocknee, Ocilla, Oconee, Odum, Offerman, Oglethorpe, Oliver, Omega, Orchard Hill, Oxford, Palmetto, Panthersville, Parrott, Patterson, Pavo, Payne, Peachtree City, Pearson, Pelham, Pembroke, Pendergrass, Perry, Phillipsburg, Pinehurst, Pine Lake, Pine Mountain, Pineview, Pitts, Plains, Plainville, Pooler, Portal, Porterdale, Port Wentworth, Poulan, Powder Springs, Preston, Pulaski, Putney, Quitman, Ranger, Raoul, Ray City, Rayle, Rebecca, Redan, Reed Creek, Register, Reidsville, Remerton, Rentz, Resaca, Rest Haven, Reynolds, Rhine, Riceboro, Richland, Richmond Hill, Riddleville, Rincon, Ringgold, Riverdale, Riverside, Roberta, Robins AFB, Rochelle, Rockmart, Rocky Ford, Rome, Roopville, Rossville, Roswell, Royston, Rutledge, St. Marys, St. Simons, Sale City, Salem, Sandersville, Sandy Springs, Santa Claus, Sardis, Sasser, Savannah, Scotland, Scottdale, Screven, Senoia, Shady Dale, Shannon, Sharon, Sharpsburg, Shellman, Shiloh, Siloam, Skidaway Island, Sky Valley, Smithville, Smyrna, Snellville, Social Circle, Soperton, Sparks, Sparta, Springfield, Stapleton, Statesboro, Statham, Stillmore, Stockbridge, Stone Mountain, Sugar Hill, Summertown, Summerville, Sumner, Sunny Side, Sunnyside, Sunset Village, Surrency, Suwanee, Swainsboro, Sycamore, Sylvania, Sylvester, Talbotton, Talking Rock, Tallapoosa, Tallulah Falls, Talmo, Tarrytown village, Taylorsville, Temple, Tennille, Thomaston, Thomasville, Thomson, Thunderbolt, Tifton, Tiger, Tignall, Toccoa, Toomsboro, Trenton, Trion, Tucker, Tunnel Hill, Turin, Twin City, Tybee Island, Tyrone, Ty Ty, Unadilla, Union City, Union Point, Unionville, Uvalda, Valdosta, Varnell, Vernonburg, Vidalia, Vidette, Vienna, Villa Rica, Vinings, Waco, Wadley, Waleska, Walnut Grove, Walthourville, Warm Springs, Warner Robins, Warrenton, Warwick, Washington, Watkinsville, Waverly Hall, Waycross, Waynesboro, Weston, West Point, Whigham, White, Whitemarsh Island, White Plains, Whitesburg, Willacoochee, Williamson, Wilmington Island, Winder, Winterville, Woodbine, Woodbury, Woodland, Woodstock, Woodville, Woolsey, Wrens, Wrightsville, Yatesville, Young Harris, Zebulon