Lawsuit loans in Mississippi
Get fast lawsuit funding in Mississippi.
If you are a resident in Mississippi and you are looking to get flexible and low rates lawsuit loans, look no further. Baker Street Funding is the leading legal funding company in Mississippi with lawsuit loans that are easy to access, and you will get funded before you say jack. Apply now to qualify for the money you need.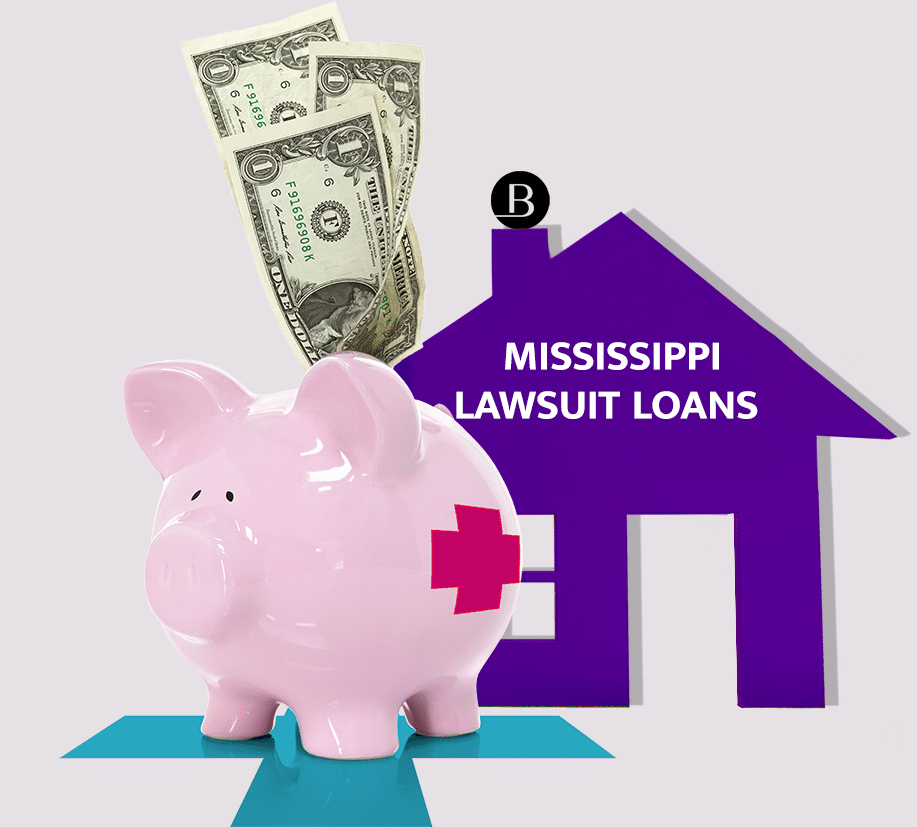 Low-interest rates Mississippi lawsuit loans—so easy.
At Baker Street Funding, we don't offer outrageous interest rates. We deliver between 1.5% to 3.4% non-compounding monthly rates to Mississippi residents. Depending on the stage of your case, you can get between 10% to 50% of your potential settlement amount. For pre-settlement loans, plaintiffs can get up to 20% of the possible pending lawsuit settlement amount, while cases that have been settled (but the award is delayed) can get between 30% to 50% of the award amount.
Why Baker Street Funding lawsuit loans in Mississippi?
With so many legal funding companies popping up around Mississippi, it's best to seek out the best and go for the pre-settlement funding company that has your interest at heart. Here are the reasons why our legal funding services standout in MS: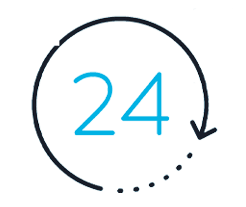 Get 24-hour approval
Unlike other legal funding companies, you don't have to wait an extended period to get your lawsuit loans approved. Get an application process that is hitch-free and easy to follow through.
No shady hidden fees
You only pay the agreed amount on the contract if you win the case. Get a contract with no hidden fees or any shady markups whatsoever. What you see is what you get.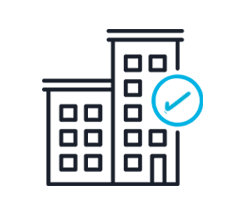 Better service
If you are unsure about your lawsuit loan application and need guidance, you are welcome to contact our friendly customer support to help you out. Check-in with our professional funding team to negotiate custom lawsuit loan offers that work for you.
The pre-settlement funding process in Mississippi.
Thanks to Baker Street Funding, you can now take out pre-settlement loans in Mississippi that are fast and easy. Here is how it works:

Apply
When you need instant financial aid to take care of yourself while you push your case, all you have to do is fill out our short application form online and await feedback on your case assessment.

Evaluation
Once we qualify your lawsuit loan application, our team of underwriters will take up your case immediately. The underwriter will contact your attorney and get details about your case and the nature of the claims.

Approval
If your case is good to go and gets approval from our underwriters, we will engage your attorney (who you must have hired on contingency) to put a value on your case so you can get the best amount for your loan.

Funds
Upon approval, you will be notified of your loan application status, and you will get the approved loan amount on the agreement within an hour or two. Sign the contract, and the funds are yours. Easy-peasy!
See the advantages of lawsuit funding in Mississippi.
Ready to apply for a lawsuit loan?
Our lines are open around the clock to provide you with an expert guide on your lawsuit loan request in Mississippi.
Disclaimer: You must have attorney representation on contingency to get approval for your loan. We always insist on having your attorney present to help you understand our contract terms and negotiate a better deal for you. Apply for the amount you need and come back for more if need be. You can always apply for a second or additional lawsuit loan.
See some of our funding products.
Car accidents in Mississippi, it's laws, personal injury statistics, and legal funding.
Overview of Mississippi personal injury lawsuits
With over 2.9 million people, Mississippi is famous for its high cotton production. Also known as the Magnolia State, among other fascinating nicknames, Mississippi prides itself on its vast cotton fields and soybeans.
Sadly, getting fast lawsuit loans in this rich and historical state is a Herculean task. Litigations in Mississippi are often protracted, and plaintiffs who don't have deep pockets to push their cases end up losing their claim — which equals no compensation for their pain and suffering.
Car accident rates
To reduce your chances of falling victim to car accidents in Mississippi, it would help if you are familiar with the crash factors in this area. Mississippi represents the state with the most fatalities with car accidents each year. 
Here are common factors and causes of car accidents in Mississippi: 685 people died in 2017 alone from a car crash in Mississippi, and 1 in 3 deaths involved speeding.
One of two people is killed in Mississippi for unrestrained occupancy (not wearing seat belts).

Drinking and driving represent 18% of fatalities in Mississippi, with over 100 deaths each year.
Other factors of car crashes and fatalities highlighted by the Mississippi City Regional Transportation Safety Blueprint include:
Young motorists

Unlicensed drivers

Distracted driving
At Baker Street Funding, we offer fast and low rates of car accident loans to cushion the financial burden of victims of car accidents in Mississippi.
Personal injury laws 
Mississippi adopts the pure comparative fault state. This implies that a victim can recover from a defendant even if the victim was at fault in the accident. This implies that the court can reduce the settlement amount due to the parties involved by a percentage corresponding to how much they are found to be at-fault for the injury.
If you were to slip on a broken tile and get injured, and the reason you slipped was because you were busy on your phone, the court will reduce a certain percentage of your settlement for your negligence.
Mississippi does not have a cap for personal injury lawsuits. Non-economic damages (such as pain and suffering) are seen as unconstitutional by the Supreme Court in Mississippi.
If you or someone close to you falls victim to personal injury in Mississippi, you can apply for low-rate personal injury loans at Baker Street Funding.
Statute of limitations in Mississippi
Like virtually all the states in the United States, Mississippi also has a statutory time frame within which plaintiffs are expected to file their lawsuit. If you miss the stipulated time frame, known as the statute of limitations for your case, you will lose the right to sue for damages.
Here are the statutes of limitations in Mississippi: 
Injury to person—3 years, Mississippi Code 15-1-35;

Libel/slander—1 year, Mississippi Code 15-1-35;

Injury to personal property—3 years 

Professional malpractice —2 years, Mississippi Code 15-1-36;

Judgments —7 years, Mississippi Code 15-1-43, 45.
Where can you get lawsuit loans in Mississippi?
You can access legal funding across all cities and counties in Mississippi.
Cities We Have Funded So Far in Mississippi:
Jackson 

Gulfport 

Southaven

Biloxi 

Hattiesburg 

Olive Branch 

Tupelo 

Meridian 

Tougaloo

Mississippi 

Piney Woods

Mound Bayou

Jonestown

Friars Point

Lorman

Fayette

Pace

Panther Burn

Tchula

Glendora

Camden

Paulding

Shelby

Metcalfe

Crawford

Itta Bena

Hermanville

Prairie

Pickens

Darling
Counties We Have Funded So Far in Mississippi:
Jefferson County 

Claiborne County 

Holmes County 

Coahoma County 

Humphreys County 

Tunica County 

Leflore County 

Sunflower County 

Noxubee County 

Washington County 

Sharkey County 

Wilkinson County 

Hinds County 

Quitman County 

Bolivar County

Issaquena County 

Kemper County 

Jefferson Davis County 

Clay County 

Yazoo County 

Tallahatchie County 
States we fund
Alabama, Alaska, California, Connecticut, Delaware, Florida, Georgia, Hawaii, Idaho, Illinois, Indiana, Iowa, Louisiana, Maine, Massachusetts, Michigan, Mississippi, Missouri, Minnesota, Montana, Nebraska, New Hampshire, New York, New Jersey, North Carolina, North Dakota, Ohio, Oregon, Pennsylvania, Rhode Island, South Carolina, South Dakota, Texas, Utah, Virginia, Washington, Wisconsin, Wyoming.
In the following states, we require a minimum amount of funding:
We currently fund Colorado at a minimum of $75,000.  Case value must be at least $750,000+. 
We currently fund North Carolina at a minimum of $25,000. Case value must be at least $250,000+.