Simple, reliable lawsuit funding in Wyoming.
We know how unpredictable life can be, and Baker Street Funding is here to help when you need it most. With our accessible lawsuit funding for Wyoming plaintiffs, you can get quick settlement cash in your pocket by the next-day.
Get a risk-free lawsuit loan in WY.
Residents of Wyoming, if you live in Cheyenne, Casper, Laramie, Gillette, Rock Springs, Sheridan, Green River, Evanston or any city in WY and you are looking to get the best lawsuit funding services in Wyoming, look no further. Baker Street Funding got you covered. Get safe and fast lawsuit funding for your Wyoming case as a cash advance against your pending settlement to help you cope with financial commitments today.
Why Baker Street Funding lawsuit loans in Wyoming?
In recent times, countless legal funding companies have emerged into the lawsuit funding landscape. However, not all are ethical and regard best practices. As a high rated lawsuit loan funding company in Wyoming, we always ensure that you have legal representation on contingency. This would also help you understand our agreement's terms. In addition to providing full disclosure to our clients and operating a transparent policy, Baker Street Funding lawsuit loans in Wyoming has helped thousands of Wyoming residents get their life back on track.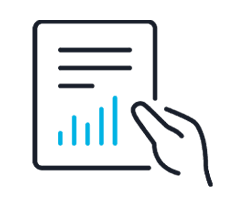 Approval within 24 hours
Plaintiffs in Wyoming no longer have to wait an extended period to access lawsuit loans for their case.
Low rates lawsuit loans
Unlike other legal funding companies that serve Wyoming, we offer lawsuit loans with fair rates. Depending on the type of your case and the nature of your claims, our non-compounding interest rates range between 1.5% to 3.4%. Get the lowest interest rates of lawsuit loans to help you cushion your financial burden during and after your litigations in Wyoming.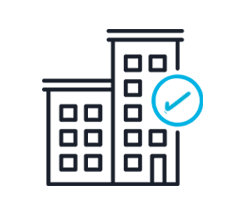 Bigger amounts
Our pre-settlement funding policy affords you to get between 10% to 20% of the potential settlement value. If the case has been settled and the award is yet to be paid, you can apply for up to 50% of the settlement value.
No shady hidden markups
At Baker Street Funding, we don't charge plaintiffs before attending to their lawsuit loans application. Remember, you only pay us if you win the case. Otherwise, you owe us nothing — No question asked.
See how the Wyoming pre-settlement funding process works.
Not sure how to go about your lawsuit loan application in Wyoming? Call in and take advantage of our 24/7 consultation. Our professional team of legal funders, who are also seasoned lawyers and finance specialists, are on standby to speak with you and guide you on your application. See how it works:
Apply for a lawsuit loan
Whenever you need financial aid during litigations, all you need to do is fill out our application form online, and you will get feedback on your application within 60 minutes to finish qualifying your lawsuit loan application.
Case evaluation
Our team of professional legal funding underwriters with Wyoming laws expertise, will pick your case up and contact your attorney to get more information about your claims. If your attorney is responsive and fast in sending your file to us, your case evaluation will take 24 hours. Approval
Upon approval, we will credit your account with the agreed amount on the contract within an hour or two from us receiving the executed contract from you and your attorney. No stress, no hassles
See the WY lawsuit funding advantages.
Apply for a lawsuit advance in Wyoming.
Baker Street Funding is available around the clock to provide you with fast and convenient lawsuit loans in Wyoming. We also provide litigation funding for attorneys and corporate clients. Contact us today and get your WY case funded quickly.
See some of our funding products.
Wyoming (WY) laws, accident statistics, lawsuits, and legal funding.
How insurance companies work in Wyoming.
Renowned as the 10th largest state by land area in the United States, Wyoming is a landlocked state in the western United States. With over 578 000 residents, Wyoming is a sparsely populated area with the stunning Rocky Mountains and high elevation prairie. 
In addition to its beautiful landscape, Wyoming is also rich in minerals and tourism. Sadly, litigations in this area are not far off from other states in the U.S. — In Wyoming, lawsuits can get protracted.
Protracted litigations mean cases won't settle early, and settlement could get delayed, and that's not good for both the plaintiffs and their families.
Instead of falling for the tricks of defense attorneys and defendants' insurers to get you into settling early and taking ridiculous offers, you can apply for low rates lawsuit loans at Baker Street Funding in Wyoming.
Our pre-settlement funding is affordable and flexible. If you are looking to get fast funding to push your case while you support yourself, contact us today, and let's get started with your lawsuit loans application.
Wyoming car accident statistics and pre-settlement funding.
Compared to the national average of 60.1, Wyoming's annual injury rate is 85.5 per 100,000. This places Wyoming 42.4% higher than the national average. 
The top causes of fatal traffic accidents include not wearing seat belts and drinking too much before driving. 
As of 2017, the rate of drinking before driving among Wyoming drivers is 19.0% higher than the national average of 1.8%. 
44% of drivers killed in the same year had a high level of alcohol in their blood, while 64% of the occupants were not wearing seatbelts. Also, 59% of the crashes involved single vehicles.
Due to bad traffic habits in this area, Wyoming's car accident fatality rate is 24.7 compared to the national average of 10.9. Thus, costing the state over $127 million yearly.
In deciding car accidents, Wyoming operates the at-fault doctrine to determine who bears the financial burden for losses caused by a crash. According to the at-fault doctrine in Wyoming, whoever is deemed responsible for the accident bears the financial responsibility for any harm or damages caused. 
You can apply for low rate car accidents loans at Baker Street Funding. Contact us today for a quick evaluation of your case, and let's guide you on the application process.
Personal injury laws in Wyoming.
Like several other states in the United States, Wyoming also adopts the modified comparative negligence rule in deciding how much compensation is due to the parties in a lawsuit.
If a party is found to be 10% at-fault for the injury, the court will reduce the compensation due to the party by 10%. However, if the plaintiff is found to be above 50% at-fault for the injury, he/she will be barred from getting any compensation.
Wyoming doesn't have a cap for both economic and non-economic damages. 
Get in touch with our expert lawsuit funding team for free consultations on personal injury loans. It's always a pleasure to guide you through your lawsuit loan application.
Wyoming civil statute of limitations
Every state in the United States has a timeline within which plaintiffs are expected to file their claims and bring a lawsuit against the other party. This statutory timeline is intended to protect witness testimony and the integrity of evidence. 
If the stipulated time frame for your case elapse and you are yet to file your claims, you will lose every right to claim damages. This time frame is known as the statute of limitations.
Here are the Civil Statutes of Limitations in Wyoming:
Injury to person — 4 years
Libel/Slander — 1 year
Fraud —4 years
Injury to personal property — 4 years
Trespass — 4 years
Contracts — written: 10 years; Oral: 8 years
Collection of debt on account — 5 years 
Judgment — 5 years 
Have it in mind that the statute of limitations is also intended to ensure fairness during litigations. This way, one party can't threaten lawsuits indefinitely. 
Where can you get low-rates and affordable lawsuit loans in Wyoming?
You can reach out to us in virtually every city and county in Wyoming.
Here are Major Wyoming Cities We Have Funded So Far:
Cheyenne 
Casper 
Laramie 
Gillette 
Rock Springs 
Sheridan 
Green River
Evanston
Riverton
Jackson 
Cody
Rawlins 
Lander
Torrington 
Douglas 
Counties We Have Funded So Far in Wyoming:
1. Laramie County 
2. Natrona County 
3. Campbell County 
4. Sweetwater County 
5. Fremont County 
6. Albany County 
7. Sheridan County 
8. Park County 
9. Teton County
10. Uinta County 
11. Lincoln County 
12. Carbon County 
13. Converse County 
14. Goshen County 
15. Big Horn County 
Other states we fund.
Alabama, Alaska, California, Connecticut, Delaware, Florida, Georgia, Hawaii, Idaho, Illinois, Indiana, Iowa, Louisiana, Maine, Massachusetts, Michigan, Mississippi, Missouri, Minnesota, Montana, Nebraska, New Hampshire, New York, New Jersey, North Carolina, North Dakota, Ohio, Oregon, Pennsylvania, Rhode Island, South Carolina, South Dakota, Texas, Utah, Virginia, Washington, Wisconsin, Wyoming.
In the following states, we require a minimum amount of funding:
We currently fund Colorado at a minimum of $75,000.  Case value must be at least $750,000+. 
We currently fund North Carolina at a minimum of $25,000. Case value must be at least $250,000+.