Lawsuit loans in Rhode ISLAND
Quick and easy lawsuit funding in Rhode Island.
Baker Street Funding offers residents of Rhode Island instant lawsuit loans to seek legal redress and get the right settlement award that's due to you. Get the cash you need today.
The lawsuit loan you need, when you need it.
Over the years, Baker Street Funding has set the standard in the lawsuit funding industry. We always ensure good ethics and professional practices. As a leading plaintiff funding company in Rhode Island and other states in the U.S, we always ensure that you get nothing short of the best. 
Why Baker Street Funding lawsuit loans in Rhode Island?
You don't have to go through tons of paperwork or pay high fees at the end of your lawsuit to access fast and cost-friendly lawsuit loans in Rhode Island. Here are some reasons why we stand out in the lawsuit funding industry.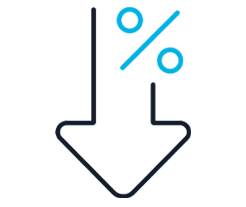 Low rates
Instead of taking out lawsuit loans at ridiculous rates that will later eat up your settlement, opt for our low rates and monthly non-compounding interest rates of between 1.5% to 3.4%.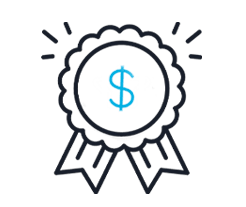 Better service
As a professional legal funding company, we are committed to helping you make the most of your lawsuit loans that's why we are available 24/7 to take in your application when you need it.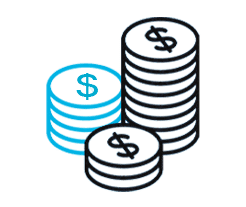 No hidden costs
Unlike other litigation funding companies that offer lawsuit loans in Rhode Island that make you part with your money before offering their services, at Baker Street Funding, we won't bother you with hidden charges on contract, what you see is what you get.
See how much you can get.
Depending on the type of your case and the nature of your claims, you can get between 20% to 50% of the value of your potential compensation. You can use the money to get debt under control or finance your corporate litigation.
Pre-settlement funding
Our pre-settlement loans offer up to 20% of your potential settlement value from your pending litigation in Rhode Island.
Post-settlement funding
You could get up to 50% of your award if the case is settled. You must have attorney representation on contingency to qualify for an advance.
Disclaimer: While we offer the highest amount on our loan offers, it's preferable that you take out what you need at the moment and apply for additional lawsuit loans if you need more.
Advantages of lawsuit funding in Rhode Island.
The Rhode Island pre-settlement funding process.

Apply for a lawsuit loan
All you have to do is fill out our short application form online, and a funding specialist will contact you to complete the process.

Case evaluation
Once your application gets through, our underwriters, who are also attorneys, will immediately contact your attorney to discuss your case and determine it qualifies for legal funding In Rhode Island.

Approval
Once your case is approved; we will discuss the right amount of lawsuit loan approval with you. If we reach an agreement, you will get your contract sent out to you and your attorney to sign.

Get money
Once we receive the dually signed and completed agreement, your bank account credited within 2-24 hours.
Apply for lawsuit funding on Rhode Island.
Our laIf you are looking to get hassle-free and low rates of cash advance to cushion obligations during your litigations, Baker Street Funding is your go-to-guy in Rhode Island. Our lines are open 24/7 for free consultations. Contact us today and get started on getting fast lawsuits loans.
See some of our funding products.
Rhode Island laws, accident rates, lawsuits, and legal funding.
During protracted litigations, most plaintiffs are faced with the financial difficulty that pushes them to settle early and take ridiculous amounts from the defendant's attorney or insurer. While your bills won't stop coming and things may look bleak, you should avoid the temptation of settling early. The following guide will help you understand more about your case, how the law works in Rhode Island, and how legal funding may help you and your case.
Crime rates and lawsuits in RI.
Renowned for its sandy shores and colonial towns, Rhode Island is also home to large cities, including Newport and its capital Providence. The gilded mansions in Rhode Island are just a few of its dazzling attractions. Others include green Roger Williams Park and the popular WaterFire art installation.
Like every other beautiful state in the United States, Rhode Island also has its fair share of violent crime and property crime. 
According to a recent State of Safety survey, over 50% of the population express high concern for their safety every day. With over 1 million people, that puts Rhode Island 4% ahead of the national average of 46% in 2020.
With increasing civil lawsuits in Rhode Island, the courtrooms here are on the brink of getting overwhelmed with litigations, and you know what that means — protracted court hearings, delayed settlement, and compensation.
Car accident statistics.
Recent reports from the United States Department of Transportation, Rhode Island recorded 7.6 deaths per 100,000 of the population from fatal motor accidents in 2017. This is equal to 83 deaths from 76 crashes. The top causes of car crash fatalities in this area include neglect of seatbelts and driving under the influence. 
The drinking rate is 2.4% compared to the national average of 1.8%, while seat belt compliance is at 78%. 
Considering that the average Rhode Island resident drives an estimated 7,416 miles per year, the seat belt use rates are low. 
Combined, driving too much before driving and refusal to buckle up puts Rhode Island car accident fatality rate at 4.3 compared to the national average of 10.9. The Ocean State spend about an average of $84 million yearly on car accidents.
At Baker Street Funding, we offer low rates of car accident lawsuit loans to help car accident victims cope with financial strains while litigations are ongoing. 
Louisiana lawsuits and accident rates
Rhode Island adopts the comparative fault system to determine how much compensation is due to parties involved in an injury. 
Each party will get as much compensation as the court finds it at fault. This means that if a plaintiff is found to be 10% at fault for their injury, their compensation will be reduced by 10%.
In deciding cases of car accidents, Rhode Island operates the fault doctrine. The fault doctrine ensures that the at-fault party takes up the financial responsibility for the harm caused. 
You can apply for our flexible and low rates of personal injury loans in Rhode Island. Rest assured, you will find us resourceful and fast. 
Rhode Island statute of limitations.
Like every other state in the U.S, plaintiffs have a time frame within which they are expected to file lawsuits against the other party. 
If the plaintiff exceeds the time frame for their case, they lose the right to claim damages or seek compensation. This time frame is called the statute of limitations, and it differs between cases.
Injury to person — 3 years
Libel and slander — 1 year
Product liability — 3 years
Wrongful Death — 2 years
Professional malpractice — 3 years
Fraud — 10 years
Injury to property — 10 years
Judgment — 20 years
It would be best if you kept an eye on the deadline for filing your case. While you are at it, it would be best to discuss with your attorney for expert advice.
Where can you get low-rates and risk-free lawsuit loans in Rhode Island?
That's easy because you just found — Baker Street Funding. You can now get fast lawsuit loans in all cities and counties in Rhode Island.
Cities We Have Funded So Far in Rhode Island:
1. Providence 
2. Cranston 
3. Warwick
4. Pawtucket
5. East Providence 
6. Woonsocket 
7. Cumberland
8. Coventry 
9. North Providence 
10. South Kingstown
11. Johnston
12. West Warwick
13. North Kingstown
14. Newport
15. Westerly
Rhode Island Counties We Have Funded:
1. Providence County
2. Kent County
3. Washington County
4. Newport County
5. Bristol County
Other states we fund.
Alabama, Alaska, California, Connecticut, Delaware, Florida, Georgia, Hawaii, Idaho, Illinois, Indiana, Iowa, Louisiana, Maine, Massachusetts, Michigan, Mississippi, Missouri, Minnesota, Montana, Nebraska, New Hampshire, New York, New Jersey, North Carolina, North Dakota, Ohio, Oregon, Pennsylvania, Rhode Island, South Carolina, South Dakota, Texas, Utah, Virginia, Washington, Wisconsin, Wyoming.
In the following states, we require a minimum amount of funding:
We currently fund Colorado at a minimum of $75,000.  Case value must be at least $750,000+. 
We currently fund North Carolina at a minimum of $25,000. Case value must be at least $250,000+.