Lawsuit loans in New Jersey
Everything you need to get a lawsuit loan in New Jersey.
Do you have a pending lawsuit in New Jersey? Are bills getting too high to cope with? NJ plaintiffs, you now have the power to fight back and take care of your expenses while your attorney fights for the settlement you deserve. Apply for lawsuit funding against your pending settlement today. Your N.J. settlement cash advance could be available now.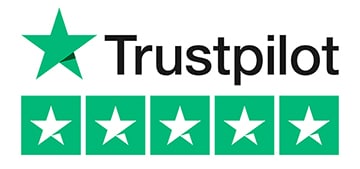 Lawsuit funding in NJ has never been so easy.
Need a lawsuit loan in NJ? Insurance companies will try to drag out the settlement process as long as possible to force you into settling for less than you know you deserve. This is why we started Baker Street Funding, to provide financial assistance to plaintiffs in NJ and all over the USA when they need it. Baker Street Funding may be able to provide you with the help you need in less than one business day. By contacting us now, we will respond to your legal funding request within 60 minutes and qualify your case within 5 minutes of our call with you.
Advantages of lawsuit loans in NJ.
See the advantages of lawsuit loans in Nj before or after your case has settled.
N.J. residents get low-interest rates lawsuit loans.
Do you need help with bills and family matters that are dragging you while you wait for your settlement? Are you looking for financial assistance while your litigation is still pending in court? If you are reading this now, then you may be considering lawsuit loans in NJ. Get the cash advance you need fast and with lower interest rates than other funding firms.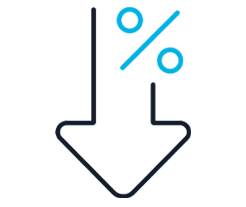 Low rates
Baker Street Funding could provide the help you need with interest rates as little as 1.5% non-compounding.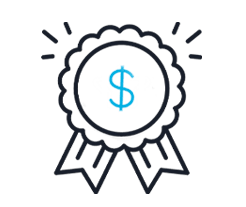 Bigger amounts
We help New Jersey residents obtain high-value cash advances on legal settlements both pre and post-settlement funding with amounts up to 20-50% from your settlement.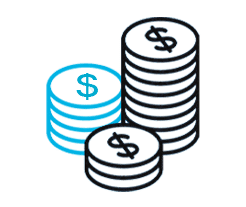 Quick Approvals
We are one of the major leaders in our industry-recognized by the news media with the quickest approval times in the nation.
Apply for a New Jersey lawsuit loan.
It's easy to apply, and the funds can be yours to use in just 24 hours.  It takes approximately 2 minutes to fill out our pre-settlement loan application and start the process. There is no obligation or risk for plaintiffs.
See some of our funding products.
Learn more about New Jersey, roads, and accident rates.
The stats behind your NJ lawsuit
The Garden State, named from the Channel Isle of Jersey is known for the purple violets, the eastern goldfinch, the honeybees, red oaks across your home, horses and sanctuaries just a few towns away, and those blueberries, how can't you say no to the Garden State, named From the Channel Isle of Jersey. Bringing you extreme hot summer days to brutal winters where most accidents do occur as New Jersey is the only state where all counties are classified as metropolitan areas and has an average of 1,000 people pSM with about 90% (the highest in the United States) of the people living in an urban area. New Jersey carries a high amount of personal injury cases and auto accidents, with an average of 320,000 crash reports per year categorized as the aggressive driver state.
NJ residents drive over 210,000 miles per capita every year. This means that New Jersey drivers can have a significant risk every year of being involved in a car accident. In general, buckling up in 2017 reached 89.6 percent compared to 84 percent in 2011 in the United States, according to The Department of Law and Public Safety of New Jersey. Crash records were reported to be at a high of 270,231 alone in 2017. Injury cases were 61,753, and total fatal crashes were 591 that same year. Due to cell phone use while driving we were looking at 1134 crashes alone in 2017.
How the insurance operates in NJ
NJ statutory scheme operates under 50% Modified Comparative Fault - if you are 50 percent or more at fault for an accident, you cannot seek compensation for your own injuries. Any less than 50 percent and you can collect, subtracting which percent was your fault. New Jersey also operates under a No-Fault car insurance system, which covers your medical bills if you're injured in an accident regardless of who is at fault. The minimum bodily injury state-enforced minimum insurance policy limits are as follows: $15,000 bodily injury for one person, $30,000 bodily injury for all injuries, and $5,000 property damage liability per accident.
NJ lawsuit loans near you
Most lawsuit funding counties in NJ:
Atlantic, Bergen, Burlington, Camden, Cape May, Cumberland, Essex, Gloucester, Hudson, Hunterdon, Mercer, Middlesex, Monmouth, Morris, Ocean, Passaic, Salem, Somerset, Sussex, Union, Warren.
Some of the NJ cities we funded:
Union City, West New York, Newark, Hackensack, Fairview, Cliffside Park, Long Branch, Jersey City, Paterson, West Orange, Elizabeth, Clifton, Passaic, Trenton, Camden, Emerson, Totowa, Secaucus, Emerson, Lodi, Union City, Bayonne, Teterboro, Ridgefield Park, Teaneck, Wayne Township, Franklin Lakes, Oradell, Paramus.
Other states we fund
Alabama, Alaska, California, Connecticut, Delaware, Florida, Georgia, Hawaii, Idaho, Illinois, Indiana, Iowa, Louisiana, Maine, Massachusetts, Michigan, Mississippi, Missouri, Minnesota, Montana, Nebraska, New Hampshire, New York, New Jersey, North Carolina, North Dakota, Ohio, Oregon, Pennsylvania, Rhode Island, South Carolina, South Dakota, Texas, Utah, Virginia, Washington, Wisconsin, Wyoming.
In the following states, we require a minimum amount of funding:
We currently fund Colorado at a minimum of $75,000.  Case value must be at least $750,000+. 
We currently fund North Carolina at a minimum of $25,000. Case value must be at least $250,000+.