Lawsuit loans in Virginia
The help you need, during your lawsuit in Virginia.
To help plaintiffs in Virginia tide over such difficult times, Baker Street Funding offers low rates lawsuits loans to help plaintiffs in Virginia cater to their everyday expenses and other financial commitments during litigation.
What is a risk-free lawsuit loan in Virginia?
Risk-free lawsuit funding is best described as a cash advance on your pending case or pending lawsuit settlement. This means that we can provide you with an agreed percentage of the potential settlement amount while litigations are ongoing, and you repay us only if you win the case. As a reputable legal funding company in Virginia, Baker Street Funding offers flexible lawsuit loans at low-interest rates to help you cushion the litigations' financial strain. Find transparent our dealings and ensure you get the best offer for your case.
Why Baker Street Funding lawsuit loans in Virginia?
Here are some reasons why applying for Baker Street Funding's low rates of Virginia lawsuit loans could be convenient for you: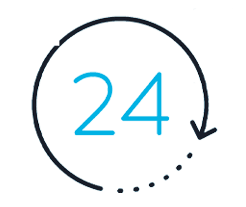 Get 24-hour approval
Get an application process that is easy and fast to follow through.
No shady hidden fees
Sign a contract that contains no hidden fees or any shady markups.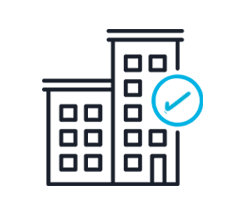 Better service
Get the best funding team service and expertise o negotiate custom lawsuit loan.
Get low rates pre-settlement funding in Virginia.
Baker Street Funding provides between 1.5% and 3.4% non-compounding monthly interest rates. You use the cash advance on your pending case to foot your bills and avoid any financial embarrassment. Also, our pre-settlement funding veils you from the pressure to settle early or take peanuts for settlement. We offer an easy and responsive lawsuits application process to ensure that your cash advance gets across to you in record time — usually within an hour or two after approval.
The lawsuit funding process in Virginia.

Apply
Only fill basic information online and receive a call from one of our team members to finalize your application.

Evaluation
Underwriting will then contact your attorney and get details about your case and the approximate settlement date and value.

Approval
Upon approval, you will be the agreement within an hour or two. Sign the contract, and the funds are yours. Simple and fast.
Ready to apply for a lawsuit loan?
Get in touch with us today, and let's provide you with the best rates on your cash advance for a pending lawsuit settlement.
See some of our funding products.
Virginia personal injury laws and legal funding.
Overview
The Old Dominion boasts of a population of over 8 million spread across its beautiful cities and counties. In addition to its fascinating Atlantic coastline, Virginia is also famous for its Appalachian Mountains.
With its bubbling cities and a beehive of activities, Virginia also has its fair share of accidents and personal injury cases, among other lawsuits to grapple with.
Personal injuries and accident rates
The Virginia motor vehicle occupant death rate is 6.8 per 100,000 population. This figure is relatively higher than that of Carolina and New York, whose rates are 4.2 per 100,000 and 3.1 per 100,000 population.
In addition to the loss of lives, accidents cost Virginians at least $1 billion annually in economic loss, while fatalities cost $9 million in medical bills and $938 million in work loss.
Sadly, these occurrences also reflect the state's legal framework considering the tons of lawsuits waiting to be settled. As you would imagine, Virginia legal cases can become protracted and could drag on for months and even years.
While litigations take longer to settle and plaintiffs have to wait for an extended period to get a settlement, their bills won't stop piling up — especially rents, feeding, tuition, and medical bills.
The law
The state of Virginia adopts the pure contributory negligence law, which bars you from claiming damages if you contributed to your injury.
Though considered harsh, you can only get compensation if the other party is deemed 100% responsible for your injury. Otherwise, you won't get any financial compensation.
While you are at it, remember to consult with your attorney on the statutes of limitations for your case. The statute of limitations is a statutory time frame within which you are expected to file your claims.
If you miss the stipulated time for your case, you will lose your right to getting compensation. At Baker Street Funding, we offer low rate lawsuit loans.
Legal funding
You could take advantage of our free professional legal funding consultations and get started on your lawsuit loans application today. Our lines are open 24/7 to provide you with all the help you need with your lawsuit loans and guide you on making the most of your cash advance on the pending case. In order to qualify, you must have hired an attorney on contingency to help you negotiate the best amount for your case and help you understand our contract terms.
States that qualify for a legal advance
Alabama, Alaska, California, Connecticut, Delaware, Florida, Georgia, Hawaii, Idaho, Illinois, Indiana, Iowa, Louisiana, Maine, Massachusetts, Michigan, Mississippi, Missouri, Minnesota, Montana, Nebraska, New Hampshire, New York, New Jersey, North Carolina, North Dakota, Ohio, Oregon, Pennsylvania, Rhode Island, South Carolina, South Dakota, Texas, Utah, Virginia, Washington, Wisconsin, Wyoming.
In the following states, we require a minimum amount of funding:
We currently fund Colorado at a minimum of $75,000.  Case value must be at least $750,000+. 
We currently fund North Carolina at a minimum of $25,000. Case value must be at least $250,000+.