Lawsuit loans in South Dakota
Next-day lawsuit funding in South Dakota.
Access low rates lawsuit loans or cash advances in South Dakota from Baker Street Funding to stay on top of your financial commitments today.
Get a lawsuit loan in SD for your financial needs.
The funding services offered at Baker Street Funding is best described as a lawsuit cash advance to help you get funds from your litigation and settle other financial commitments like rents, utility bills, medical bills, or business expenses for corporate clients.
Why Baker Street Funding lawsuit loans in South Dakota?
Baker Street Funding offers the most authentic lawsuit funding services in South Dakota and across all states, cities, and counties in the U.S. So far, we are getting unprecedented patronage from new and existing clients. Here are some reasons why plaintiffs in South Dakota looking for lawsuit loans and litigation funding always choose us: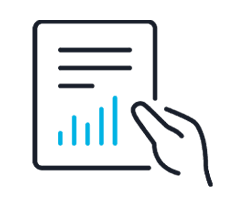 Approval within 24 hours
Time is of the essence when seeking legal redress. As such, we have made our lawsuit loan application process in South Dakota easy and fast to follow through.
Low rates
Unlike other legal funding companies that offer outrageous rates that will eventually eat up your award, we offer between 1.5% to 3.4% monthly non-compounding rates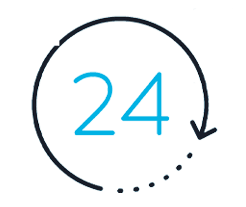 Applications available 24/7
Our lines are available around the clock, and our resourceful customer support is at your beckon 24/7 for free consultations. Contact us today and remain on top of your case.
No hidden costs
You don't have to bother about paying any extra charges to access our South Dakota professional legal funding services. We don't hide fees on contract, and neither do we offer hidden markups of any sort. You only pay us if you win the case.
Lawsuit loan application process in South Dakota.

Apply for a lawsuit loan
Getting lawsuit loans for your case has never been this easy. All you have to do is fill out our short application online, and our expert legal funding team will take it up from there.

Case qualification
We will contact you to finish with your application and then contact your attorney to get details of your case and examine the nature of your claim.

Approval of you loan
If your case checks out our qualification criteria, your application will be approved without delays— usually, within 24 hours.

Get cash
As soon as your loan is approved, we will credit your wallet within an hour or two. You see, no hiccups at all!
Advantages of South Dakota lawsuit funding.
See how much you can get.
Depending on the type of your claim and the nature of your case, you can get between 20% to 50% of the value of your potential settlement in South Dakota. You must also have attorney representation on contingency to qualify for a lawsuit advance in SD.
Pre-settlement funding
If your litigation is ongoing and you hit a financial brick wall, you can get up to 20% of your potential settlement value for a pre-settled case.
Post-settlement funding
Our post-settlement funding offers up to 30% and 50% if you qualify. You can contact us for custom offers that suit your case. ​
Apply for legal funding in South Dakota today.
For instant financial support to tide you over during legal battles, get in touch with our experts at Baker Street Funding or apply by filling out our short application form online. Call us today at 888-711-3599 and get talking with our warm and welcoming South Dakota legal funding specialists.
See some of our funding products.
South Dakota car accidents statistics, laws, the insurance, and legal funding.
Crime rates and lawsuits in SD
Though sparsely populated with 884,659 warm and receptive people, South Dakota is home to some of the world's most impressive landscapes. The harmony between the broad expanse of Greenland and the dramatic mountains is something you don't want to miss. 
Other popular attractions are the historical monuments carved into towering granite peaks and the iconic depiction of U.S presidents. And, of course, the Crazy Horse Memorial.
Compared to other states with high populations, South Dakota generally has fewer worries about safety. However, Mount Rushmore State still has its fair share of crime.
According to a 2020 safety survey, 37% of South Dakota residents worry about their safety daily, which is lesser than the national average of 46%.
Litigation in South Dakota is almost similar to what's obtained across the United States; it can get protracted and protracted cases don't tell well on plaintiffs and their families because of the financial pressure. 
Such financial strains may become unbearable, and plaintiffs get forced to accept low offers from defense attorneys or sign off on outrageous loan offers from lenders.
If you are in need of quick pre-settlement funding in SD, call (888) 711-3599 to apply for a cash advance against your pending case in South Dakota today.
Car accident rates
In 2017, South Dakota recorded 129 traffic fatalities, and this was a 13% increase from the previous year, according to South Dakota Highway Patrol. The U.S Department of Transportation's Fatality Analysis Reporting also reported that 73% of fatalities involved SUV occupants, pickup, and cars. 
They also added that 16% of all fatal crashes happened in urban environments, while 84% occurred in rural areas. Speeding, alcohol, and not wearing seatbelts are the top causes of fatal crashes in South Dakota.
If you or someone you know is ever in need of fast and low rates of car accident loans in South Dakota to settle medical bills and other financial commitments, you are welcome to reach out to us. 
We offer free consultations to help you make the best of our legal funding services.
Personal injury laws in South Dakota
Compared to other states in the United States, South Dakota is the only state that operates the slight/gross negligence comparative fault rule when determining who is at-fault in personal injury cases.
The court will reduce both parties' compensation by how much they are found responsible for the injury. However, in South Dakota, a plaintiff will only get compensation if their negligence is slight, and that of the defendant was gross. 
Quantifying "slight negligence" can be difficult. As such, the party found to be 40% at fault qualifies to receive compensation or damages. 
In South Dakota, both economic and non-economic damages are capped at $1 million for medical malpractice cases. However, most cases of personal injury don't have a cap in South Dakota.
Kindly contact us for low rates of personal injury loans in South Dakota. It will be a pleasure to render our funding program. Apply Now!
South Dakota statute of limitations.
There is a time limit within which you are expected to bring a lawsuit against another party. This time frame is known as the Statute of Limitations. The Statute of Limitations is intended to preserve evidence and prevent one party from threatening a lawsuit for long — and they differ with different cases. 
If you file a lawsuit against the other party after the statutory time limit has elapsed, your case won't be heard, and you may lose the chance of getting any compensation.
Injury to person — 3 years
Libel and Slander — 2 years
Fraud — 6 years
Injury to personal property — 6 years
Medical malpractice — 2 years 
Contracts — 6 years
Judgments — 20 years 
Regardless of whether you are filing a slip and fall, medical malpractice, personal injury, or car accident claims, it would be best to check in with your attorney to help you make the best decisions.
Where can you get low-rates lawsuit loans in South Dakota?
Baker Street Funding lawsuit loans are available and accessible to all plaintiffs in South Dakota. You can find us in all cities and counties.
Cities We Have Funded So Far in South Dakota:
1. Sioux Falls
2. Rapid City
3. Aberdeen
4. Brookings
5. Watertown
6. Mitchell 
7. Yankton
8. Pierre
9. Huron
10. Spearfish 
11. Vermillion 
12. Box Elder 
13. Brandon
14. Rapid Valley 
15. Madison 
Counties We Have Funded So Far in South Dakota:
1. Minnehaha County 
2. Pennington County 
3. Lincoln County 
4. Brown County 
5. Brookings County 
6. Meade County 
7. Codington County 
8. Lawrence County 
9. Yankton County 
10. Davison County 
11. Beagle County 
12. Hughes County 
13. Union County 
14. Oglala Lakota County 
15. Clay County 
List of types of claims we fund in SD
We provide legal funding for all sorts of claims. See the cases we funded so far:
Other states we fund.
Alabama, Alaska, California, Connecticut, Delaware, Florida, Georgia, Hawaii, Idaho, Illinois, Indiana, Iowa, Louisiana, Maine, Massachusetts, Michigan, Mississippi, Missouri, Minnesota, Montana, Nebraska, New Hampshire, New York, New Jersey, North Carolina, North Dakota, Ohio, Oregon, Pennsylvania, Rhode Island, South Carolina, South Dakota, Texas, Utah, Virginia, Washington, Wisconsin, Wyoming.
In the following states, we require a minimum amount of funding:
We currently fund Colorado at a minimum of $75,000.  Case value must be at least $750,000+. 
We currently fund North Carolina at a minimum of $25,000. Case value must be at least $250,000+.