Civil rights and pre-settlement funding.
If you are in the middle of a civil rights lawsuit and need financial aid to push your case while you take care of your bills, you can easily apply for fast and easy civil rights lawsuit loans from Baker Street Funding and get the money you desperately need in less than a business day.
Advantages of getting civil rights settlement loans.
Civil rights legal funding could help you tide over financial difficulties during litigations. Beyond helping you keep your finances in check, lawsuit loans are also an excellent means of buying time for your attorney to build a strong case so you can win the best settlement for your case. Other advantages include getting access to quick cash to cater to medical bills, rents, and other expenses.
Why Baker Street Funding?
As a reputable legal funding company, Baker Street Funding always ensures that all civil rights plaintiffs get the best cash advances from their pending settlement awards. See what else makes us better: ​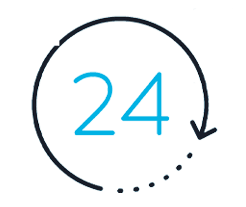 Get 24-hour approval
We offer the best legal funding services to victims of civil rights discrimination. Our lawsuit loan application process is easy to follow through, and you can get approval within 24 hours.
Wide range of benefits
We are also highly recongized for having incredibly low rates, no credit checks, no employment checks, no upfront costs, and contract match in addition to our quick approval and disbursement of the agreed loan amount on the contract.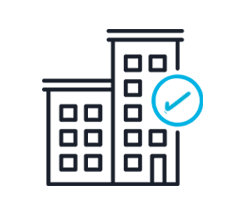 No risks
Our loans are non-recourse, meaning you don't have to lose sleep repaying the cash advance on your pending case because repaying is contingent upon the case settling in your favor.
The pre-settlement funding process for civil rights victims.

Apply
Fill out our short application form online and await feedback on your civil rights case assessment from our legal funding team.

Evaluate
Once your lawsuit loan application is accepted, our team of underwriters will take up your case immediately and will contact your attorney to evaluate your case.

Approve
Upon approval of your loan, and your acceptance of the amount, we will electronically send you and your lawyer a contract to fully execute and send back to us.

Funds
Once your contract is received and finalized by our team, you will get the approved lawsuit loan amount on the agreement within an hour or two. Sign the contract, and the civil rights funds are yours.
Ready to apply?
You are welcome to take advantage of our free consultations and let's provide you with all the guidance you require. Do get in touch with us at Baker Street Funding and let's get started on your civil rights lawsuit loans application. 
Disclaimer: You must have attorney representation on contingency to get approval for your loan. We always insist on having your attorney present to help you understand our contract terms and negotiate a better deal for you. Apply for the amount you need and come back for more if need be. You can always apply for a second or additional lawsuit loan.
See some of our funding products.
Learn more about civil rights lawsuits and the law.
How do civil rights lawsuits affect victims?
While civil rights lawsuits may not cause or leave physical injuries on the victim, it inflicts excessive psychological damage and stress on the claimant. As such, making it difficult for one to perform optimally and achieve life goals — which could lead to loss of wages and job benefits, not being able to find work, and not having an overall well state of being and stability. 
What cases are eligible for civil rights lawsuit funding?
There is a broad spectrum of cases that can be regarded as an infringement on your civil rights. Some of them include employment discrimination, race discrimination, discrimination against an ethnic background, sexual orientation, national origin, religion, and sexual harassment.
What other cases include civil rights lawsuits?
Others include fair housing/housing discrimination, equal credit, police misconduct/police brutality, hate crimes, and immigration, among others.
Also, improper restrictions to your second amendment rights, right to free speech, false arrest, unwanted searches, and seizures make it on the list of cases that qualify for civil rights lawsuit funding. Regardless of the nature of the discrimination case, whether it is based on housing, education, public accommodation, or employment, the burden of proof and basic procedures are the same.
How do you prove a civil rights case?
The claimant will have to prove the following while filing with any recognized agency such as the Equal Employment Opportunity Commission (EEOC), or a Federal or State court.
1. Establish that adverse employment action was taken against you by your employer. You have probably been wondering what actions are regarded as damaging. 
Adverse employment actions include but are not limited to demotion in status or responsibility, cut in pay and benefits, transfer to another part of the company, and illegal suspension and employment termination. 
2. The claimant must also establish that the adverse action was taken because of unlawful discrimination and is based on any statutory categories such as age, race, and disability, among others we have mentioned earlier.
3. The plaintiff must also prove that the discrimination (if it's not the primary cause of the adverse action) is at least a motivating factor.
4. You must also establish that the damage you suffered as a result of discrimination or infringement on your civil right.
Because of civil rights cases' complex nature, the demand for civil right lawsuit loans, also known as a cash advance on a pending lawsuit settlement, has skyrocketed. 
Thankfully, at Baker Street Funding, we have all the resources to cater to your financial needs during litigations. 
States eligible for lawsuit funding
Alabama, Alaska, California, Connecticut, Delaware, Florida, Georgia, Hawaii, Idaho, Illinois, Indiana, Iowa, Louisiana, Maine, Massachusetts, Michigan, Mississippi, Missouri, Minnesota, Montana, Nebraska, New Hampshire, New York, New Jersey, North Carolina, North Dakota, Ohio, Oregon, Pennsylvania, Rhode Island, South Carolina, South Dakota, Texas, Utah, Virginia, Washington, Wisconsin, Wyoming.
In the following states, we require a minimum amount of funding:
We currently fund Colorado at a minimum of $75,000.  Case value must be at least $750,000+. 
We currently fund North Carolina at a minimum of $25,000. Case value must be at least $250,000+.