Not just another lawsuit loan company in Indiana.
Plaintiffs of Indiana, borrow up to $750,000 for civil cases, and up to $20,000,000 for corporate litigation with flexible contracts through our fast, 100% risk-free, 5-star review IN lawsuit loans.
Get next-day lawsuit funding in Indiana.
If you are looking to get fast lawsuit loans in Indiana to take care of financial obligations while your case is being represented in court, the best legal funding company in the United States — Baker Street Funding, could help you cover your needs in as little as the next business day. Baker Street Funding has been applauded for its professional conduct and legal funding services with transparency all over the United States.
Why Baker Street Funding lawsuit loans in Indiana?
Get low-interest rates lawsuit funding services in Indiana and all across the United States. Borrow 20% as a pre-settlement cash advance from your Indiana lawsuit and up to 50% for post-settlement loans (settled cases) Here are the top reasons BSF's lawsuit loans in Indiana could be right for you.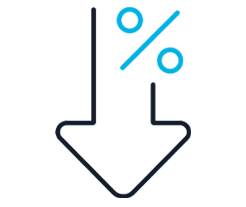 Lower rates
You no longer have to worry about settling for lawsuit loans with predatory rates as other lawsuit loan companies in Indiana do. Get unbeatable rates and flexible contracts. Obtain low interest rates on your lawsuit loans as little as 25% p/year.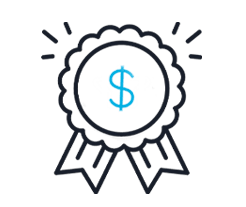 Fast process
The commitment to providing the best legal funding services in Indiana starts with meeting your needs in record time. Get an application process thoughtfully designed to ensure smooth communication and responsiveness fast.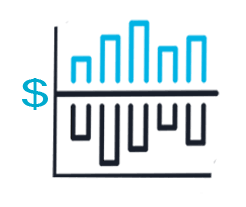 24-hour application
Our lines are open 24/7 to receive your calls and proffer expert solutions, and guide you on making the most of your funding. Call in for free consultations.
No hidden costs
We don't charge hidden fees or markups to render our services, what you see is what you get in addition to our incredibly low rates and risk-free lawsuit loans in Indiana. Fill out our application form online, and we will get to work immediately.
How pre-settlement funding works in Indiana.
Apply
It is easy. Fill and submit the short lawsuit loan application form online. Then, we will contact you to finish qualifying your case for funding.

Evaluation
Next, your attorney will be contacted to get details of your claim. Professional and experienced underwriters are on standby to evaluate your case as soon as it gets across to us.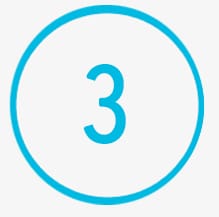 Contract
Once your case meets our criteria and our attorneys accept your case as fundable, you and your lawyer will get a contract right away.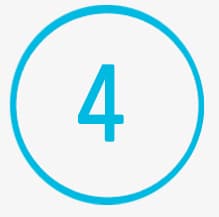 Money
Once the contract is dually signed, and received, you will get your funds within 24 hours or less. Get your wallet credited without wasting time.
See the advantages behind funding your IN's lawsuit.
Apply for legal funding in Indiana.
Our lawsuit loans in Indiana will get you through difficult times in your litigations and buy your attorney enough time to win the best settlement for your case. Remember, we are just a call away. Do get in touch at (888) 711-3599 or apply now.
See some of our funding products.
Indiana, it's laws, it's roads, it's accident rates, and legal funding
Lawsuits and accident stats in Indiana
Known for its diverse economy and famous education institutions, prosperous sports industry, galleries, and theatres, the Hoosier state is booming with activities. However, the courtrooms are flooded with lawsuits. With so many cases waiting to be settled, hearings are becoming more protracted. Thus, putting a financial strain on plaintiffs and their families. In addition to delayed judgments, another implication of protracted litigations is a loss of wages. Often, because plaintiffs, especially those involved in personal injuries and car accidents, can't sustain the financial burden of litigations, they easily get misled by defense attorneys and insurers to drop their case and settle for less than they deserve.
According to a recent report by the Indiana University Public Policy Institute, 219,112 traffic accidents were recorded in 2017. Of this number, over 50,000 resulted in non-fatal crashes, while at least 910 fatalities were reported. Other top causes of accidents in Indiana include driving while under the influence of alcohol. Impaired driving caused 6,470 collisions in 2017. Excessive speed and distracted driving caused 28,928 collisions and 10,738 collisions, respectively. Other causes of traffic accidents include aggressive driving, following too closely, not yielding to the right of way, and disregarding traffic signs. With these statistics, you now know what traffic hazards to look out for whenever you are on the roads.
The insurance
You should have it at the back of your mind that Indiana operates the comparative fault doctrine. The comparative fault doctrine means that the plaintiff's compensation will be reduced by the percentage they are deemed to be at fault for the injury. In simple terms, your compensation will be reduced by 40% if you are found to be 40% at fault for the injury. However, you can only claim compensation if you are not more than 50% at fault for your injury.
Statute of limitations in Indiana
You had probably been wondering what the statute of limitations is? To ensure that evidence and witnesses' integrity are not compromised, plaintiffs are expected to file their claims within a stipulated time.
This is also done to prevent parties from threatening a lawsuit for long. If you miss the stipulated time set for your case, you will lose the right to sue for damages.
Breakdown of the statute of limitations in Indiana
•Injury to person — 2 years
•Libel and Slander — 2 years
•Injury to personal property — 2 years
•Professional Malpractice — 2 years
•Trespass — 2 years
•Collection of rents — 6 years
•Fraud — 6 years
•Contracts — Oral contracts should be filed with six (6) years, written contracts, ten (10) years.
•Judgment — 20 years
How legal funding in Indiana may help you
Baker Street Funding is a legal funding company that has funded thousands of plaintiffs in Indiana as Indiana has laws that make it easier for us to fund. We offer affordable pre-settlement loans to plaintiffs in Indiana to help alleviate any financial burden during litigation. This way, you can cater to medical bills and other financial obligations without yielding to pressure from the defendant's attorneys and insurance adjusters. At Baker Street Funding, we also offer flexible contracts and lower rates than other lawsuit loan companies. Apply today to get started.
Cities and counties we have funded in Indiana
Our lawsuit loans are accessible to plaintiffs across all cities and counties in Indiana. Here are major cities and counties where we have established a strong presence as one of the best legal funding companies nationwide.
Cities we have provided lawsuit funding so far:
1. Indianapolis
2. Fort Wayne
3. Evansville
4. South Bend
5. Carmel
6. Fishers
7. Bloomington
8. Hammond
9. Gary
10. Lafayette
11. Muncie
12. Noblesville
13. Terre Haute
14. Greenwood
15. Kokomo
Counties we have funded so far in Indiana:
1. Marion County
2. Lake County
3. Allen County
4. St. Joseph County
5. Elkhart County
6. Tippecanoe County
7. Vanderburgh County
8. Porter County
9. Hendricks County
10. Johnson County
11. Hamilton County
12. Monroe County
13. Madison County
14. Clark County
15. Delaware County
List of types of cases we fund
Legal funding is provided to a wide range of cases; the following list is not a full list of all the cases we fund in Indiana. If you don't see your case on this list, please call us at 888-711-3599 to determine if we can fund your lawsuit.
Other states we fund
Alabama, Alaska, California, Connecticut, Delaware, Florida, Georgia, Hawaii, Idaho, Illinois, Indiana, Iowa, Louisiana, Maine, Massachusetts, Michigan, Mississippi, Missouri, Minnesota, Montana, Nebraska, New Hampshire, New York, New Jersey, North Carolina, North Dakota, Ohio, Oregon, Pennsylvania, Rhode Island, South Carolina, South Dakota, Texas, Utah, Virginia, Washington, Wisconsin, Wyoming.
In the following states, we require a minimum amount of funding:
We currently fund Colorado at a minimum of $75,000.  Case value must be at least $750,000+. 
We currently fund North Carolina at a minimum of $25,000. Case value must be at least $250,000+.