Indiana pre-settlement lawsuit loans
Need a pre-settlement lawsuit loan in Indiana?
If you're looking for a pre-settlement lawsuit loan in Indiana, Baker Street Funding is here to help. We consider all funding requests and provide pre-settlement funding with low-rates quickly. You could have the money in your account within one hour upon approval. Borrow up to $750,000 for employment, civil rights, and personal injury lawsuits, and up to $10,000,000 for commercial litigation. Get risk-free lawsuit funding contracts, and only pay if you win your Indiana case.
Why an Indiana settlement loan advance?
A settlement loan advance in Indiana can be particularly useful when facing an urgent financial situation that can't wait. While the reasons plaintiffs get pre-settlement lawsuit funding are numerous, some of the most common causes include paying for medical bills, rent, and day-to-day expenses. If you are a plaintiff with an active case in Columbus, Fishers, Fort Wayne, Bloomington, Evansville, South Bend, Carmel, Elkhart, Greenwood, West Lafayette, Jeffersonville, New Albany, Gary, Terre Haute, or anywhere in Indiana, you could qualify for a settlement loan advance. Due to the often urgent nature of your situation, Baker Street Funding could help you cover your needs as soon as the same day. We streamline the process so you can have the money you need faster than anyone else. Get a fast settlement loan advance in Indiana to take care of financial obligations while your case is being represented and settled in court.
Baker Street Funding can help you.
Baker Street Funding has been applauded for professional conduct and funding services with transparency in the Hoosier State and all over the United States. We let our reviews speak for themselves. Here are the top reasons Baker Street Funding could be right for you.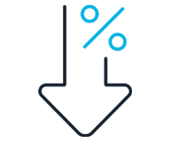 Lower rates
You no longer have to worry about settling for lawsuit loans with predatory rates as other funding companies serving Indiana do. Get unbeatable rates and flexible contracts. Obtain low interest rates on your settlement loans as little as 25% p/year.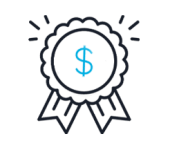 Fastest process
The commitment to providing the best legal funding services in Indiana starts with meeting your needs in record time. Get an application process thoughtfully designed to ensure smooth communication and responsiveness fast.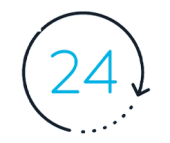 24-hour application
Our lines are open 24/7 to receive your calls and proffer expert solutions, and guide you on making the most of your settlement loan. Call in for a free consultation.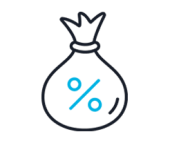 No hidden costs
There are no hidden fees or markups to render our lawsuit funding services in Indiana. What you see is what you get in addition to fixed low rates and risk-free lawsuit cash advances. Fill out our application form online, and our team will get to work immediately.
See how pre-settlement lawsuit funding works in Indiana.
Indiana pre-settlement lawsuit loans are designed for victims with retained attorneys and strong cases. From medical malpractice, to wrongful death, to car accidents, to wrongful imprisonment, most personal injury cases qualify for a settlement loan. See how the process works:

Apply
Applying is easy. Fill in basic data about yourself and your attorney's contact info. Submit the short application form in a matter of minutes. Then, we will contact you to finish pre-qualifying your case for funding.

Evaluation
Our experienced underwriters are on standby to evaluate your case as soon as it gets across to us. This is why your attorney will be contacted to get details of your claim. To get a lawsuit loan, you must have an attorney.

Contract
Once your case meets our criteria and our attorneys accept your case as fundable, you and your lawyer will get a funding contract right away.

Money
Once the contract is accepted, dually signed, and received, you will get your funds within 24 hours or less. Get your wallet credited without wasting time.
More funding advantages for plaintiffs with active lawsuit cases.
When you request a pre-settlement loan advance in Indiana, you can receive the cash advance the same day you get approved. This is because most injured plaintiffs need access to the money right away and Baker Street Funding understands how critical your situation is. Whether it's because of you need to pay medical bills or rent, a loan against your pending settlement may be the best temporary option to help you get out of a sticky situation. 
Ready to apply for a settlement loan in Indiana?
Lawsuit settlement funding in Indiana will get you through difficult times in your litigations and buy your attorney enough time to win the best settlement for your case. We provide lawsuit loans with low-interest rates in Indiana and all across the United States. Borrow 20% as a settlement loan cash advance and up to 50% for post-settlement funds. Remember, we are just a call away. Do get in touch at (888) 711-3599 or apply  now.
Indiana personal injury laws, car accident rates, and how legal funding may help.