Pre-Settlement Lawsuit Loans in North Dakota
Get pre-settlement lawsuit funding in North Dakota before your case settles.
With pre-settlement funding in North Dakota, you can turn your pending settlement into cash so you can pay your medical bills, rent, and more. Baker Street Funding is the type of lawsuit funding company that provides low rate lawsuit loans to North Dakota plaintiffs starting at 2% non-compounding. Apply for a flexible lawsuit cash advance in The Peace Garden State to cushion financial pressure during litigations. Check our options in minutes without any risks and upon approval get funded in less than 24 hours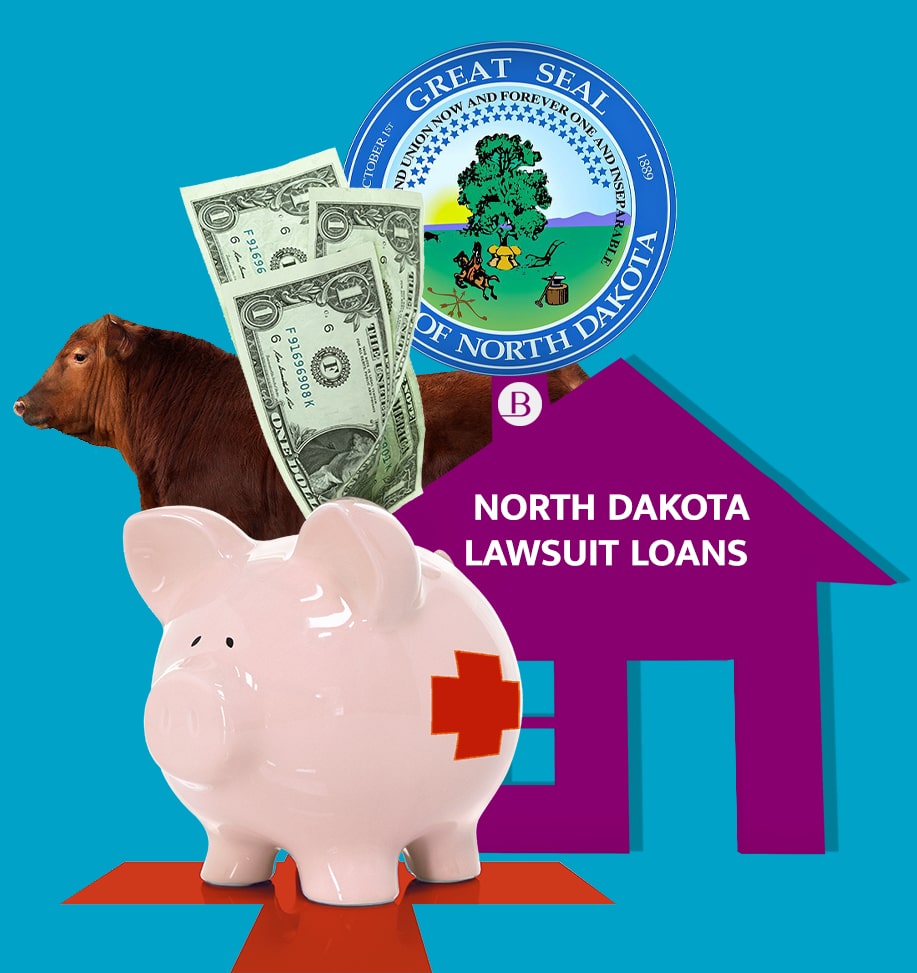 Lawsuit loans in North Dakota.
The process of pursuing a personal injury claim is rarely simple and often costly. Perhaps all accident victims in America know how needing money feels like. And even when you have a stable lawsuit, an emergency situation such as an accident followed by surgeries just happens, and you will need money to pay your bills without questions. With Baker Street Funding's convenient applications and the fastest approval, it's possible to get lawsuit loans in North Dakota the same day your lawyer sends us your case.
Let's figure out what lawsuit loans are. The term is defined as a non-recourse loan that settlement lenders give in the form of a cash advance (check or wire) for your short-term needs (until you receive the settlement payment from your case). If you don't win your lawsuit, you don't get to pay back the money. The amount of money you can get varies from $1,500 to $750,000, depending on the present value of your case and how strong it is. Although lawsuit loans are semi-regulated, the way to obtain them is by having an attorney's representation and a good personal injury case. Fill out our safe and convenient application form and get your advance within 24 hours from when your lawyer sends your case documents, so you don't have to settle your case on less than favorable terms.
Why choose Baker Street Legal Funding lawsuit loans in North Dakota?
Many legal funding companies are sprouting up in the Peace Garden State, and it's almost impossible to tell professionals from gimmicks. However, the best lawsuit funding companies like Baker Street Legal Funding always stand out. Baker Street Funding is committed to seeing you through your lawsuit in North Dakota, and we want to see you emerge victoriously. We work with your attorney all the way and negotiate even a better rate for you. Our lines are open round the clock for free consultations. Contact us at 888-711-3599 and get a fast North Dakota lawsuit loan with the lowest interest rates.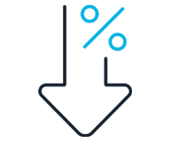 Lower rates
At Baker Street Funding, we offer low interest rate pre-settlement funding (non-compounding) ranging between 2% to 3.4% monthly, depending on the type of your case and the nature of your claims.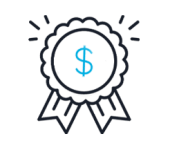 No hidden charges
The only payment that is due to us is the agreed amount on the contract if you win the case. There are no hidden charges or markups whatsoever. Ever.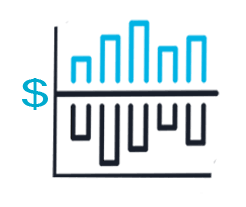 Better service
Our lines are open 24/7 to address your concerns and guide you on your application when you apply. Take advantage of your free consultation to seek professional assistance from our veteran legal funding team, who are also masters in the legal field.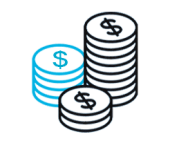 Bigger amounts
Our pre-settlement loans offer up to 20% of the value of your potential settlement. This can come in handy in paying rents, utilities, and medical bills. If your case is settled and the payment is delayed, we offer post-settlement funding up to 50% of the award amount.
The lawsuit funding advantage for North Dakota plaintiffs.
You don't have to worry about paying both principal and interest monthly as you would if you had taken a loan from the bank or my other lender. Your employment status or credit score doesn't matter to our underwriters when screening your lawsuit loan application.
See how the North Dakota pre-settlement funding process works.
Gone are the days when you have to wait for ages to access lawsuit loans in North Dakota. Get a smooth lawsuit funding application process— usually within 24 hours. Our procedure is simple and without any hassles, get approval in record time. Contact us if you require any form of assistance with your application. Here is how it works:

Application
Fill out our short application form online in minutes. Only provide basic data about your case and your attorney's contact.

Qualification
Upon receiving your application, our legal funding team will contact you to finish the qualification process of your case.

Evaluation
Then, our seasoned underwriters will immediately get to work. They will contact your attorney to discuss your North Dakota case and finalize documentation.

Approval
If you agree on the right amount for your case and get the approval, your lawsuit loan will be credited to you in the shortest possible time after the agreements are dually executed— usually within an hour or two.
Get a North Dakota settlement loan today.
Apply for pre-settlement cash advance with low rates through a simple and convenient process. Check if you qualify by applying online with no impact on your credit score because we don't check it.
If you opt for unprofessional legal funding companies, you will end up signing off on loans that will eat up your settlement or award when it gets paid. How? They capitalize on your desperation to get cash during litigation and offer loans at ridiculous rates and up to 300% a year.
Baker Street Funding provides transparent contracts with non-compounding rates starting at 2% for attorney funding and 2.95% for plaintiff advances.
You are probably asking yourself "Where can I find the best funding company near me?" You can apply for our lawsuit loans in North Dakota directly from the comfort of your own home, the street, or work, and all you need is a computer or a phone with internet access. Remember to speak to your attorney about your situation and your need for funds to speed up the process.
There are a number of reasons why personal injury victims and plaintiffs with other types of cases could need extra cash:
You asked for a loan from you bank and they rejected your application. When you are injured, you know you are not shielded from a financial crisis. But the thing is that banks have requirements and they are not easy to get, and it may take weeks to convince them that you are eligible for the loan that you will have to pay back monthly. Obtaining a loan from your case to cover your rent or other important bills is a great option when you are in need of fast cash.
You can't cover groceries, medical bills or rent. The main reason why plaintiffs request lawsuit funds is due to urgent expenses. These expenses include medical bills, utilities, family expenses, and housing. Personal injury victims are prone to have no money and use a cash advance from the case to cover living expenses.
You cannot borrow from friends or relatives. Many plaintiffs in need of advances have already asked their families for financial assistance prior to applying for the loan. If you are in this situation, lawsuit loans in North Dakota(ND) can help you get some money to deal with your day to day money problems at ease.
North Dakota(ND) accidents rates, personal injury laws, and legal funding.