Lawsuit loans in North Dakota
Get lawsuit funding in North Dakota with the lowest rates.
Looking to pay debt? rent? mortgage? With pre-settlement funding in ND, you can turn your pending settlement into cash. Baker Street Funding is a lawsuit funding company offering low rate lawsuit loans in North Dakota. Check out options in minutes without any risks. Apply for low rates and flexible lawsuit loans in North Dakota to cushion financial pressure during litigations. Get funded in less than 24 hours.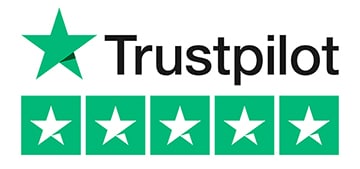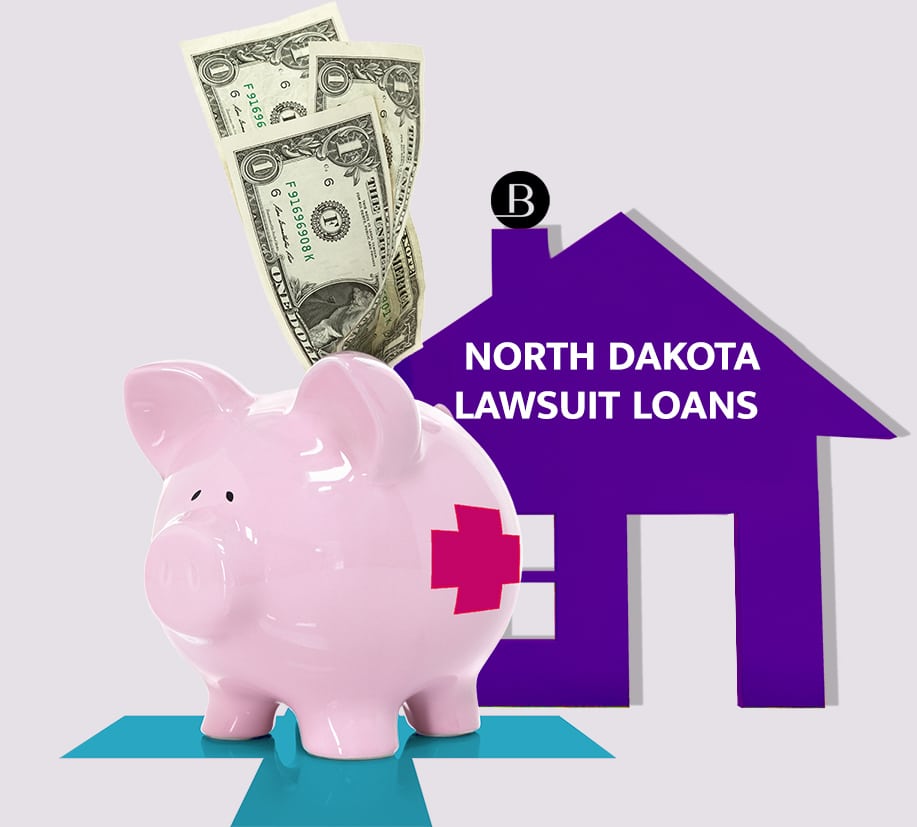 Get a North Dakota lawsuit loan with a company that cares.
If you opt for unprofessional legal funding companies that serve North Dakota, you will end up signing off on loans that will eat up your settlement or award when it gets paid. How? They capitalize on your desperation to get cash during litigation and offer loans at ridiculous rates and up to 300% a year. Baker Street Funding has low rates and works with your attorney to negotiate even a better rate for you. Our lines are open round the clock for free consultations. Contact us today at 888-711-3599 and get a fast lawsuit loan in North Dakota at the lowest rates.
Why Baker Street Funding lawsuit loans in North Dakota?
Many legal funding companies are sprouting up in North Dakota, and it's almost impossible to tell professionals from gimmicks. We are committed to seeing you through your lawsuit in North Dakota, and we want to see you emerge victoriously. The best lawsuit funding companies like Baker Street Funding always stands out.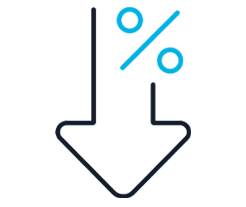 Lower rates
At Baker Street Funding, we offer low rates of lawsuit loans (non-compounding) ranging between 1.5% to 3.4% monthly, depending on the type of your case and the nature of your claims.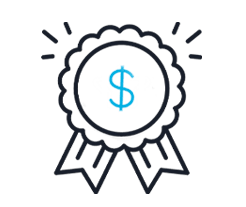 No hidden charges
The only payment that is due to us is the agreed amount on the contract if you win the case. There are no hidden charges or markups whatsoever. Ever.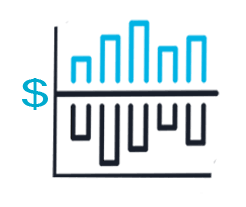 Better service
Our lines are open 24/7 to address your concerns and guide you on your application when you apply. Take advantage of your free consultation to seek professional assistance from our veteran legal funding team, who are also masters in the legal field.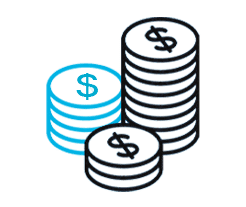 Bigger amounts
Our pre-settlement loans offer up to 20-50%% of the value of your potential settlement. This can come in handy in paying rents, utilities, and medical bills. If your case is settled and the award is delayed, we offer post-settlement funding up to 50% of the award amount.
The lawsuit funding advantage in North Dakota.
You don't have to worry about paying both principal and interest monthly as you would if you had taken a loan from the bank or my other lender and your employment status or credit score doesn't matter to our underwriters when screening your lawsuit loan application.
The North Dakota pre-settlement funding process.
Gone are the days when you have to wait for ages to access lawsuit loans in North Dakota. We offer a smooth lawsuit funding application process, and you can get approval in record time — usually within 24 hours. Our application process is simple and without any hassles. You can contact us if you require any form of assistance with your application. Here is how it works:

Application
Fill out our short application form online in minutes. Only provide basic data about your case and your attorney's contact.

Qualification
Upon receiving your application, our legal funding team will contact you to finish the qualification process of your case.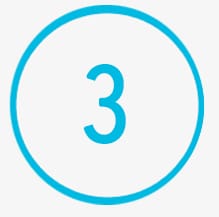 Evaluation
Then, our seasoned underwriters will immediately get to work. They will contact your attorney to discuss your North Dakota case and finalize documentation.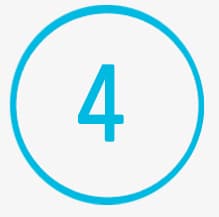 Approval
If you agree on the right amount for your case and get the approval, your lawsuit loan will be credited to you in the shortest possible time after the agreements are dually executed— usually within an hour or two.
Get North Dakota legal funding today.
Get a lawsuit loan in North Dakota with a low rate through a simple and convenient process. Check if you qualify by applying online with no impact on your credit score because we don't check it.
See some of our funding products.
North Dakota accidents, it's rates, the law, and legal funding.
The insurance in North Dakota
With over 762 thousand people, North Dakota is home to fascinating destinations like Medora, Bismarck, and Theodore Roosevelt National Park. Away from North Dakota's charming people and culture, there have been increased concerns about crime rates over the past year. The violent crime rate in North Dakota is 2.8 per 1000 of the population compared to the national average of 3.7. Even though the property crime rate fell from 22.1 to 20.4 incidents per 1000, it's still not far off the national average of 22.0.Recent survey reports as of July 2020 show that personal experience with violent crimes in North Dakota went up 7 points from last year's record to 9%, while property crime leaped 20 points from 16%. Thus, causing a surge in litigations in The Peace Garden State.
As you can imagine, too many lawsuits equal protected cases and delayed compensation. Plaintiffs are often faced with mammoth bills during litigations, and their families are also not free from the heat. Too many bills tend to make plaintiffs settle for less and accept undervalued offers from defense attorneys and defendants' insurers.
Legal funding helps victims of lawsuits settle for a better award because they can finally take care fo their expenses while not setting for a low ball offer.
North Dakota car accidents statistics
According to 2019 reports from the North Dakota Department of Transportation (NDDOT), the state recorded 11,742 motor vehicle crashes. Between 2015 to 2019, a total of 565 lives were lost to fatal motor vehicle accidents with 100 deaths and over 3100 cases of injuries in 2019.
Earlier in 2017, the North Dakota Department of Transportation reported that at least one person died every three days from a motor vehicle crash. Some common causes of car accidents as reported by the National Highway Transportation Safety Administration (NHTSA) includes:
•Distracted driving
•Drunk-driving
•Speeding
•Not using seatbelt
Pedestrians are also not left out as they made up 16% of all traffic deaths in 2017. This calls for more caution whenever you are out on the road — whether as a pedestrian or vehicle occupant.
We offer low rate car accident loans to help car accident victims cope with medical bills and other financial commitments while awaiting court judgment and settlement.
Personal Injury law in North Dakota
In North Dakota, injured parties can only apply for settlement if the case meets the "serious injury" threshold. Otherwise, the state's at-fault doctrine allows the parties involved to settle through their insurance companies.
Also, compensation for personal injury in North Dakota is determined through the modified comparative fault rule.
This doctrine means that the parties involved would be responsible for paying damages to each other for as much as they are found at fault for the injury. So, a party that is 70 at fault will pay 70% damages to the other party. However, if the plaintiffs are deemed to be more than 50% at fault, the court will bar them from getting compensation for their injury.
North Dakota has a $500,000 cap on non-economic damages for cases of medical malpractice. Economic damages that exceed $250,000 are subject to review by the court to determine if the sum is reasonable.
If you or a loved one are looking for personal injury loans, call us at (888) 711-3599 to get started.
North Dakota statute of limitations
Before filing your claims in North Dakota or any state at all, you should note the time frame within which you are allowed to file a lawsuit against the other party. Every case has a stipulated time within which you are expected to have gathered evidence and sue for charges.
If you miss the stipulated time, which is known as the statute of limitations, you risk getting your case dismissed without any chance of getting compensation. So, time is of great importance while filing your claims. Here are the statutes of limitations in North Dakota.
•Injury to person — 6 years
•Libel and Slander — 2 years
•Fraud — 6 years
•Injury to personal property — 6 years
•Trespass — 6 years
•Collection of rents — 6 years
•Contacts — written:6 years; Oral: 6 years
•Judgments — 10 years
Have it at the back of your mind that state laws are subject to change. As such, it would be best to discuss with your attorney before taking any legal action.
Where can you get low rate lawsuit loans in North Dakota?
Our lawsuit loans are available and accessible to all residents of North Dakota — in all cities and counties.
Cities we have funded so far in North Dakota:
1. Fargo
2. Bismarck
3. Grand Forks
4. Minot
5. West Fargo
6. Williston
7. Dickinson
8. Mandan
9. Jamestown
10. Watford City
11. Wahpeton
12. Devils Lake
13. Valley City
14. Minot AFB
15. Grafton
Counties we have funded so far in North Dakota:
1. Cass County
2. Burleigh County
3. Grand Forks County
4. Ward County
5. Williams County
6. Stark County
7. Morton County
8. Stutsman County
9. Richald County
10. McKenzie County
11. Rolette County
12. Ramsey County
13. Walsh County
14. Mountrail County
15. Barnes County
Other states we fund
Baker Street Funding provides legal funding in the following states:
Alabama, Alaska, California, Connecticut, Delaware, Florida, Georgia, Hawaii, Idaho, Illinois, Indiana, Iowa, Louisiana, Maine, Massachusetts, Michigan, Mississippi, Missouri, Minnesota, Montana, Nebraska, New Hampshire, New York, New Jersey, North Carolina, North Dakota, Ohio, Oregon, Pennsylvania, Rhode Island, South Carolina, South Dakota, Texas, Utah, Virginia, Washington, Wisconsin, Wyoming.
In the following states, we require a minimum amount of funding:
We currently fund Colorado at a minimum of $75,000.  Case value must be at least $750,000+. 
We currently fund North Carolina at a minimum of $25,000. Case value must be at least $250,000+.