3M Earplug Lawsuit Settlement Loans
Pre-settlement loans for army veterans with 3M earplug lawsuits.
Important Update on 3M Lawsuit Loans
We regret to inform you that due to a recent judicial process, Baker Street Funding, along with all other legal funding companies, is currently unable to offer financial assistance to plaintiffs with  3M claims.
The Legal Background
Judge M. Casey Rodgers, overseeing the 3M litigation, has issued Order Number 61, which prohibits plaintiffs from applying for or receiving funding related to 3M claims. You can review the full order here.
Our Stance
While we respectfully disagree with this ruling, citing its reliance on incorrect data and assumptions, we are bound by law to adhere to all court orders. We recognize the unprecedented nature of this decision and its potential impact on you, especially as a veteran who has already given so much.
Your Next Steps
If you find this order troubling and feel it restricts your financial freedom, we strongly encourage you to consult with your attorney. Your voice matters, and this is an opportunity to make it heard.
We're Here for You
We understand the financial strain you may be experiencing at this time and deeply apologize for this unfortunate turn of events. If you have any questions or need further clarification, please don't hesitate to contact us.
3M Earplug Lawsuit Settlement Loans
Pre-settlement loans for army veterans with 3M earplug lawsuits.
The military's utilization of 3m earplugs could be seen as a classic example of a two-faced weapon, inflicting more harm than help. It's hard to deal with financial burdens when you're going through a 3M lawsuit due to an injury caused by . Don't forget that you're not alone. Through our no-risk lawsuit funding solution, Baker Street Funding helps veterans who have 3M claims and hired a lawyer we can work with. While you wait for your claim to be settled, we can help you get through this difficult time in less than 24 hours. Our interest rates range from 2.95% to 3.4% a month and are capped in the third year. Simple interest.
A lawsuit loan is a powerful tool that can help you through the 3M legal battle. It's common for corporate giants to pay very little compensation to plaintiffs who need it. By preying on the vulnerable, they hope they'll succumb to financial pressure and settle for less. Pre-settlement loans let you hold your ground. Our funding can be a viable solution to keep your finances in order as your legal case progresses. You'll stop worrying about bills as you bravely battle on. Apply for legal funding today.
3M litigation pre-settlement funding.
For decades, 3M has been a steadfast supplier of earplugs to the United States military. Unfortunately, a significant number of these earplugs were defective. This has had a severe impact on the lives of many veterans, who are now dealing with hearing problems that could have been avoided if they were given the proper equipment.
The faulty 3M earplugs may have caused tinnitus, hearing loss or other hearing issues if you served in the military after 2001. Getting the funds you need now is what Baker Street Funding does best. We're the top provider of settlement advances for 3M earplug lawsuits. These advances are designed to help army veterans in need of financial assistance. Unlike banks, our loans are non-recourse. This means your advance will only be repaid if you win your case. Contact (888) 711-3599 to learn more about your options.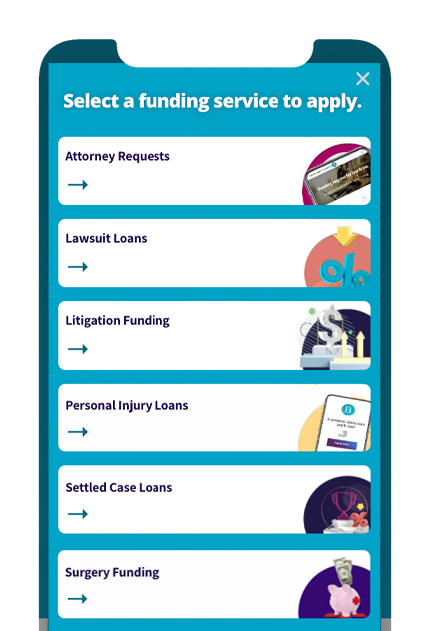 How it works.
A settlement loan for 3M cases is done by securing the funds with a third party lien on your coming compensation. Our application takes about a few minutes. As long as your lawyer approves the lawsuit loan, we will consider your funding application. We can provide you with both monthly installment payments or a lump sum cash payment upon approval. 

Apply​
Fill out our easy and fast funding application or call us to apply.

Evaluate
Underwriting will then perform a 24-48 hour case evaluation. Your attorney must co-operate.
Approval
Upon approval, you and your attorney will get a contract to sign. Once signed, the money will be deposited in your account within hours.
See our other legal funding products.
See the services we offer pre and post-settlement:
Apply for a cash advance against your 3M lawsuit today.
Get started with pre-settlement funding for your 3M lawsuit in just minutes. We offer a no-win, no-fee, no-pay guarantee on all lawsuit funding agreements.